Northern Cyprus is a hybrid destination between the beauty of nature in Greece and the perfect hospitality in Turkey. A top destination, in the offer of the most dynamic tour operator on the Romanian tourism market: Soley Tour. After a dream week spent here, I show you, why your 2022 vacation, can be perfect in Northern Cyprus.
1. Services similar to those in Antalya, at lower prices
Turkish hospitality is well known to Romanian tourists, many of them being convinced that they will not find it elsewhere. They are right, with a small amendment. Considering itself part of Turkey, Northern Cyprus offers the same quality of services as in Antalya. The hotels are spacious, they have beautifully decorated, comfortable and luxurious rooms, the all-inclusive and ultra all-inclusive dining regime is particularly various. We also find in traditional Northern Cyprus, traditional Turkish dishes such as pide, kebap, meatballs and sarmale, baclava, rice pudding, a multitude of cakes and pies, from Turkish 5 * hotels in Antalya, along with specialties from Greek and traditional Cypriot cuisine . As a special particularity, in Northern Cyprus, the big hotels have infinity pools, superbly placed along the lush gardens full of palm trees, and at their end is the sea. We also find 5 * hotels in Northern Cyprus, SPA with massage and hammam, shops, beach restaurants, pastry shops, aquaparks and children's playgrounds, amphitheater and entertainment programs. The evening is animated by concerts, live music or club program.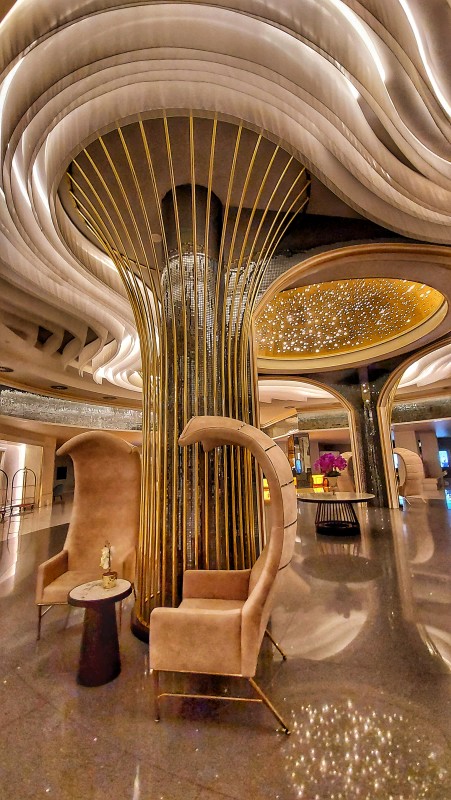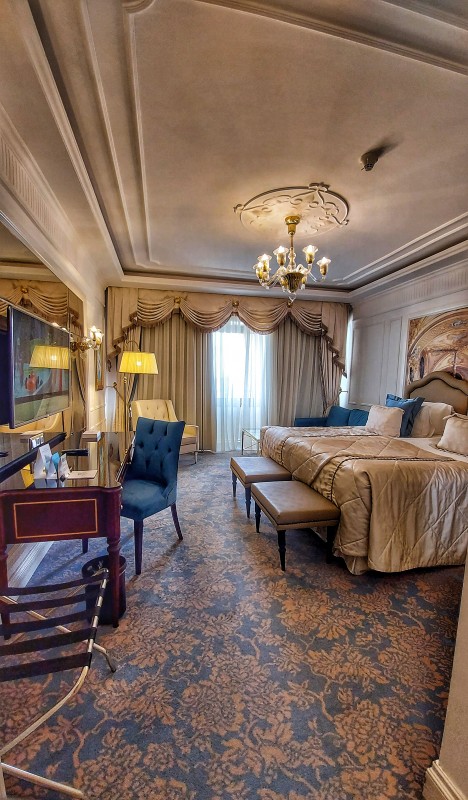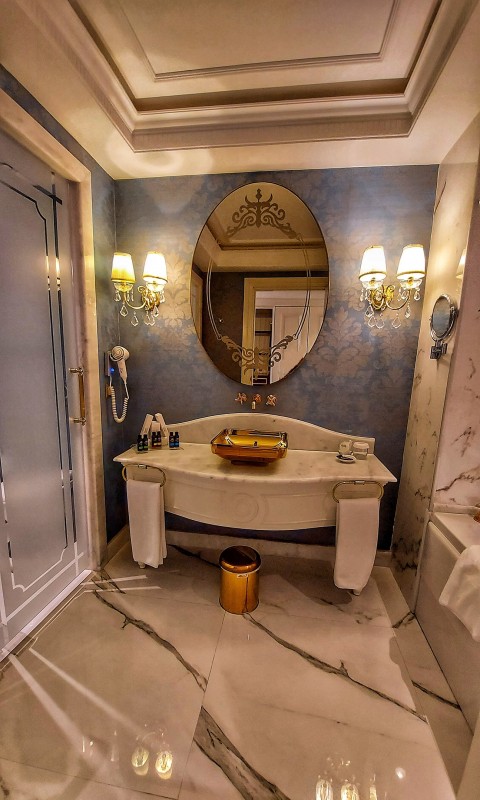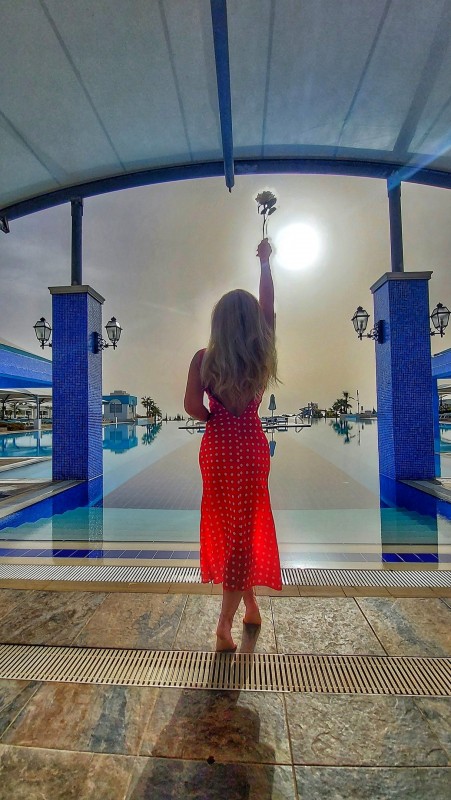 2. Delicious and no expensive food
Tourism in Northern Cyprus, similar to Turkish tourism, also has Greek influences, so the taverns and restaurants located in fishing villages or on the beach are extraordinary. It is a pleasure to book a dinner at such a restaurant where with prices as 20- 30 euros, you can experience meals like "all you can eat" and receive so many dishes that it is impossible to eat everything.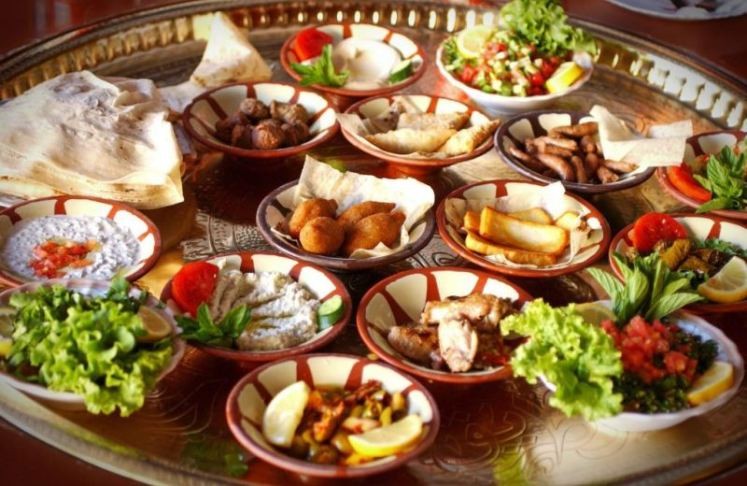 Full Drabez (Instagram profile here)is a restaurant where you can eat in Turkish Cypriot style, with 10, even 20 hot and cold appetizers (meze), and then you will be served with traditional dishes, some cooked in the oven, others grilled, prepared on the spot and seasoned with sauces, halloumi cheese, vegetables specific to the area, seasoned with some flavors unknown to us. For dessert, (who can still eat), serve baklava with ice cream, traditional cakes and exotic fruits. You will notice the hospitality with which you will be received and the joy of the host to see you satisfied. In terms of drinks, you are served with wines from the Cypriot vineyards, raki and fruit and vegetable alcoholic drinks. Basically, we are talking about a concept whereby with a fixed price, you eat as much as you can, because the dishes that are brought to your table do not end.
Soley Tour gives you this opportunity to be conquered by Northern Cyprus cuisine, so all you have to do is inform them, that you want such a treat and you will be guaranteed, to be the best traditional restaurant.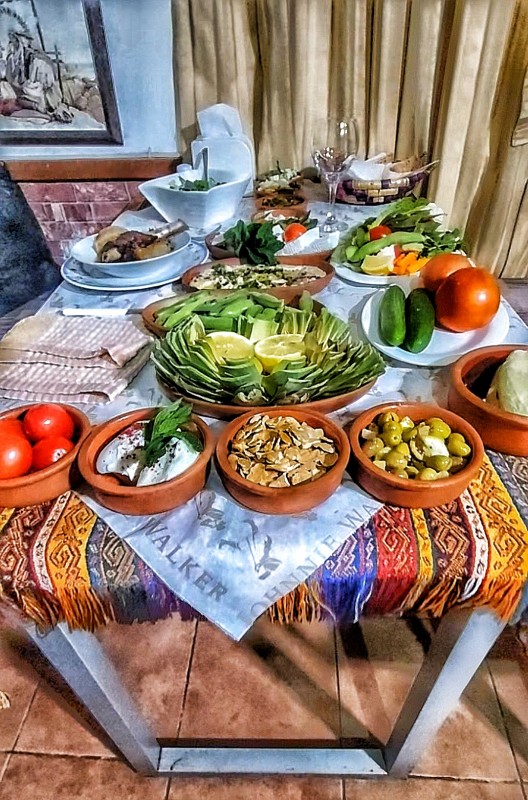 3. Golden beaches and smooth entrance to the sea
Located between three continents, at the eastern end of the Mediterranean Sea, Northern Cyprus delights its guests with fine sands, clear waters, dreamy landscapes and over 340 sunny days in a year. Here the beach season starts in May and lasts until October, but even in the winter months the temperature does not fall below 15 degrees Celsius, so in Northern Cyprus, hotels are full all year round. The beaches are not as wide as in Antalya but they have a special beauty, a fine and golden sand, especially discreet and quieter beaches.
A special attraction is the virgin kind of beach, such as Golden Beach, at the top of the Karpas Peninsula, a wild beach with fine sand supported by light grass-covered dunes. The beach has nearby hills, where you can see the wild donkeys of the peninsula but also turtles, which lay their eggs only in the cleanest waters.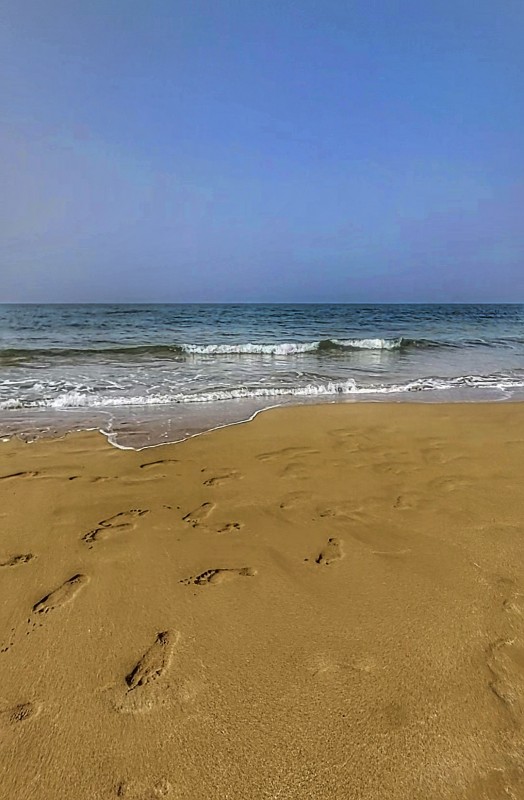 4. Variety of optional excursions
Northern Cyprus offers so many opportunities to explore the island, that you should take advantage of them.
Famagusta is the ideal place for history lovers, thanks to the old center full of remains in the middle of which was the largest medieval building, initially a Roman Catholic cathedral, which later became the Lala Mustafa Pasha Mosque during Ottoman rule.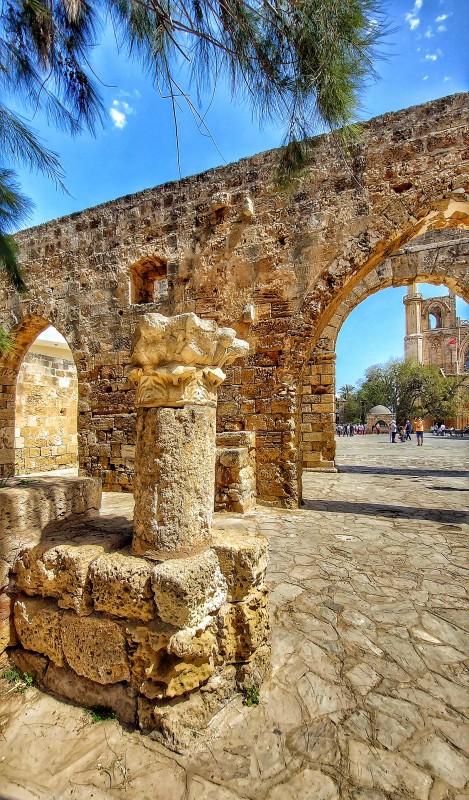 The famous resort of Varosha, "the ghost town", has been closed to the public for more than 50 years, but can now finally be visited. Once the most luxurious resort in Cyprus, visited by stars such as Marylin Monroe Elizabeth Taylor, Richard Burton, Raquel Welch and Brigitte Bardot, Varosha resort was abandoned by its inhabitants during the Turkish invasion of Cyprus in 1974. Well-known hotels, (King George Taylor, Asterias, Grecian, Florida and Argo, Elizabeth Taylor's favorite hotel) are now beautiful ruins that speak of another era.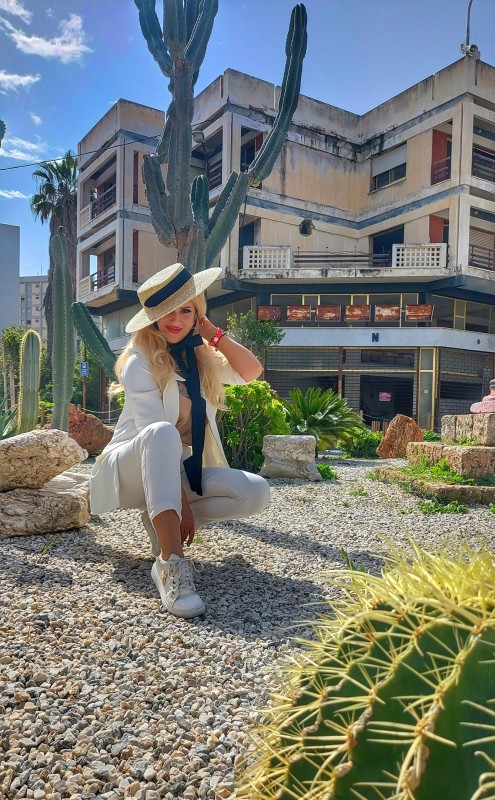 Northern Cyprus also offers the possibility of optional religious excursions, a real moment of spirituality because here we find the graves and altars of some important saints of Christendom. Along with the famous Bellapais and St. Ilarion, true jewels of Christendom that have stood the test of time, is the Monastery and Tomb of St. Barnabas, which was part of the group of 70 disciples of the Savior Jesus Christ. Near the church there is a fountain from which pilgrims took holy water. Also nearby is the tomb of the saint, along with old fragments of the fresco.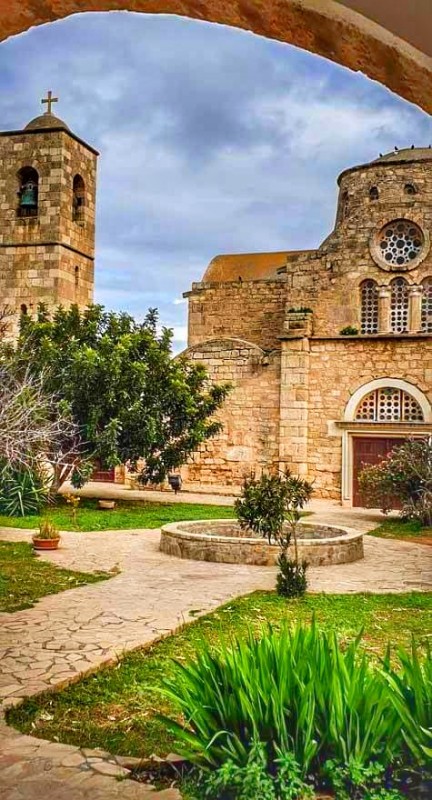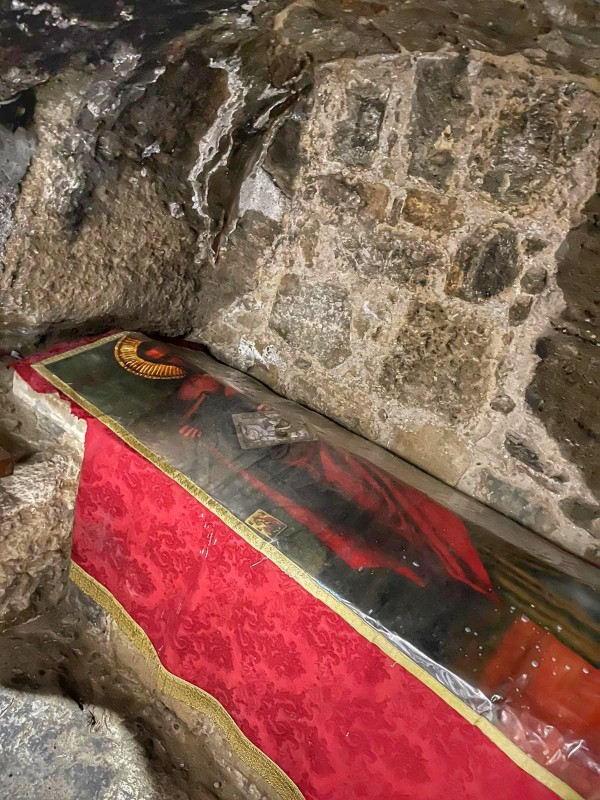 Also in terms of optional excursions include visits to the port of Kyrenia, visits to the capital Nicosia, jeep safaris with visits to traditional houses, where you learn how to make halloumi and traditional Cypriot dishes, diving trips and water sports. All this is available during the holidays booked through Soley Tour, and the guide will be available for each of them.
5. Casinos and night life
Banned in Turkey, casinos add value to big hotels, in Northern Cyprus.
Northern Cyprus has an active nightlife with many lively clubs until dawn and big casinos, being a point of attraction for tourists from Turkey, Great Britain, Germany, China, Jordan, Iran, Lebanon, etc. Every time I was in Northern Cyprus, friends and colleagues spent their evenings at casinos. Playing even for small amounts, they often had the satisfaction of winning, and the atmosphere in the casinos is special. Of course, filming and photography are forbidden so you can enjoy privacy, while trying your luck, surrounded by tourists from many countries.
The most famous casino in Northern Cyprus is the Noah's Ark Deluxe Hotel, which is larger and more sophisticated than many gambling clubs in Europe and the Middle East. Also renamed are the Kaya Artemis, Cratos (currently closed) and Acapulco Resort & SPA casinos.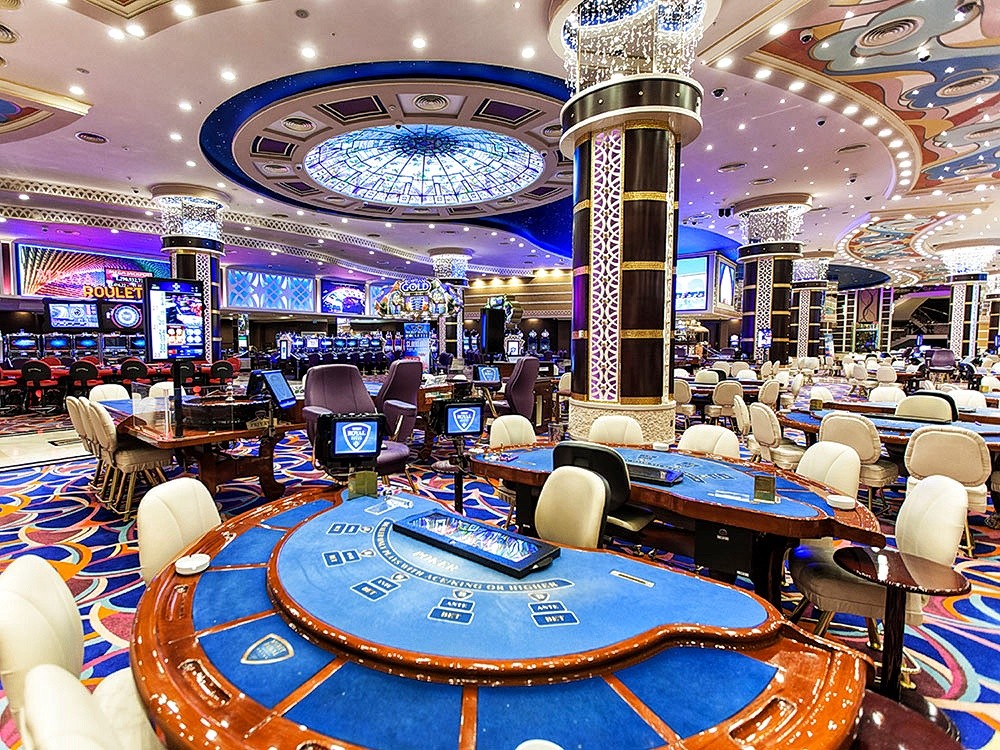 Check the rates for destination North Cyprus and make a reservation here: https://www.soleytour.com/
Photos and video made in april 2022, in my trip to North Cyprus, with Soley Tour .