Accustomed to luxury vacations but with a firm conviction that a vacation can be beautiful and not necessarily expensive, I can't wait this year to arrive in Paralia Katerini with Adriana Touristik, the agency from Arad with which I did numerous TV Shows throughout years, and with whom I have always been in good hands in travel. It is the 3rd vacation on the Olympus Riviera with Adriana Touristik and every time I felt great.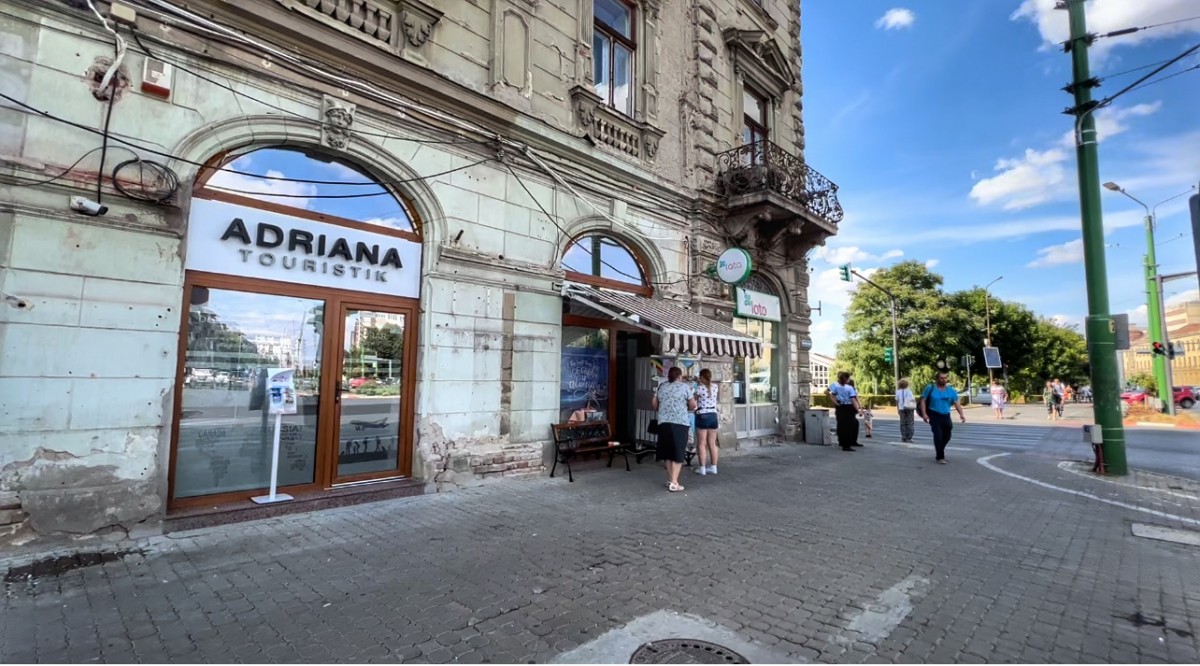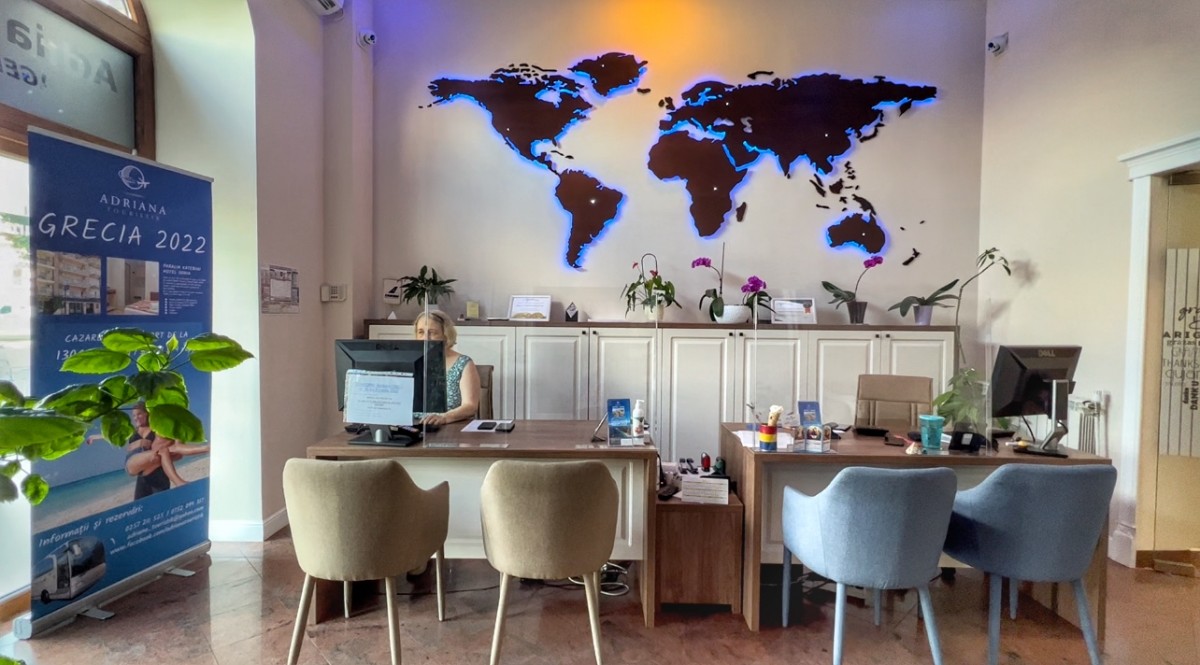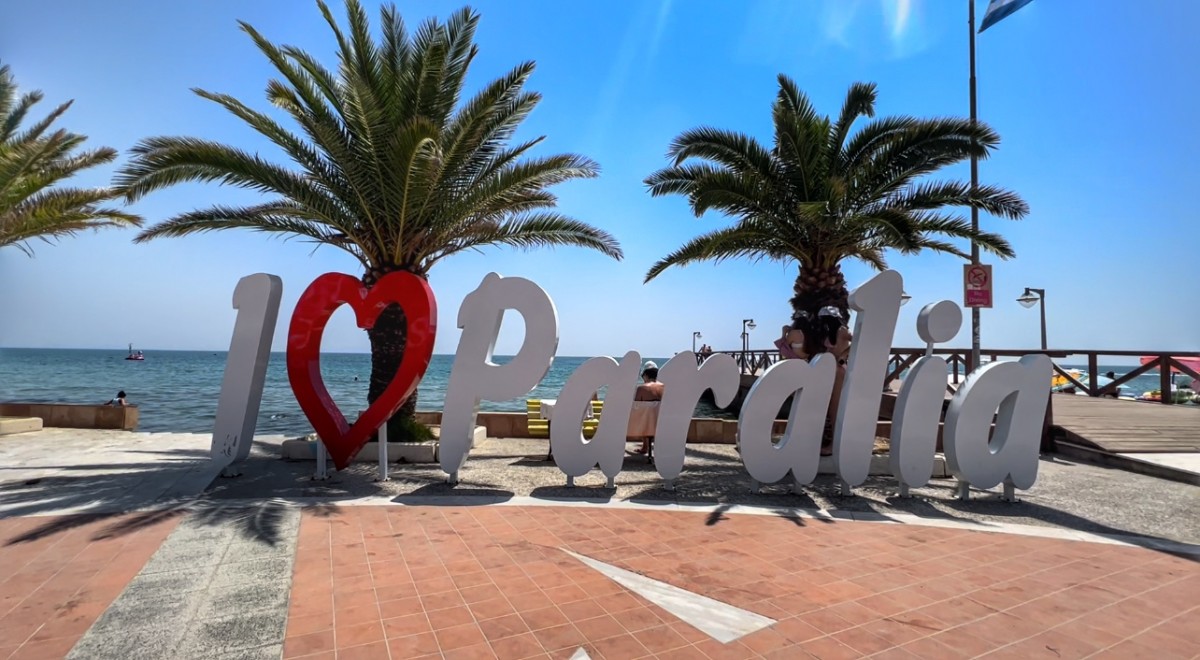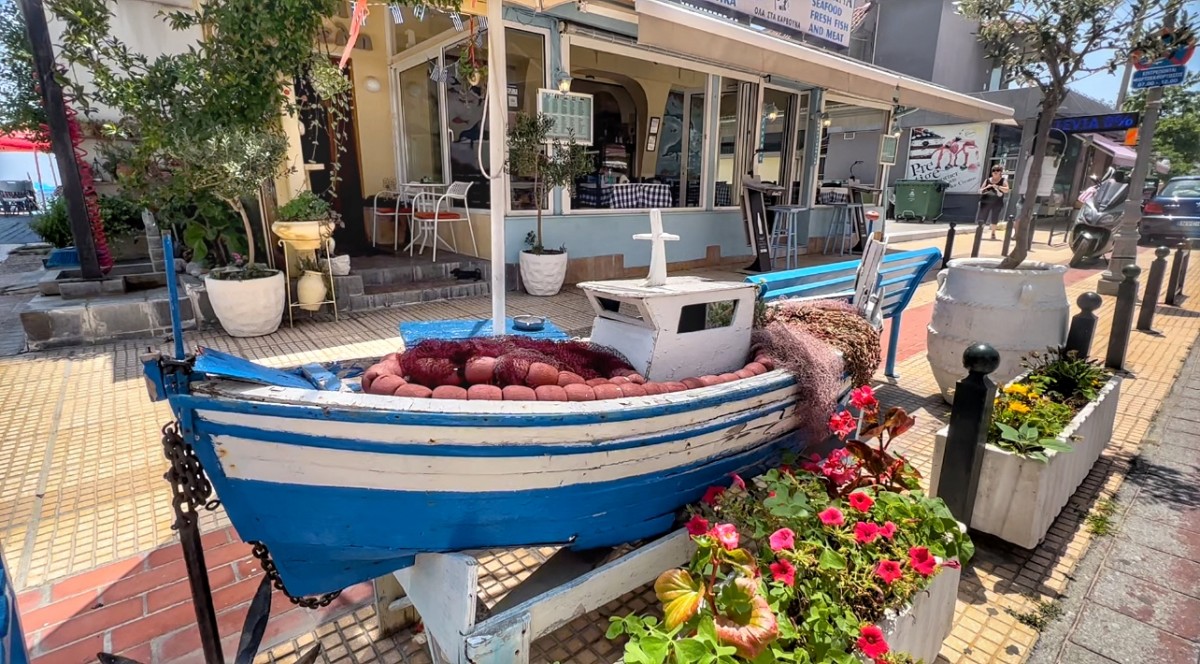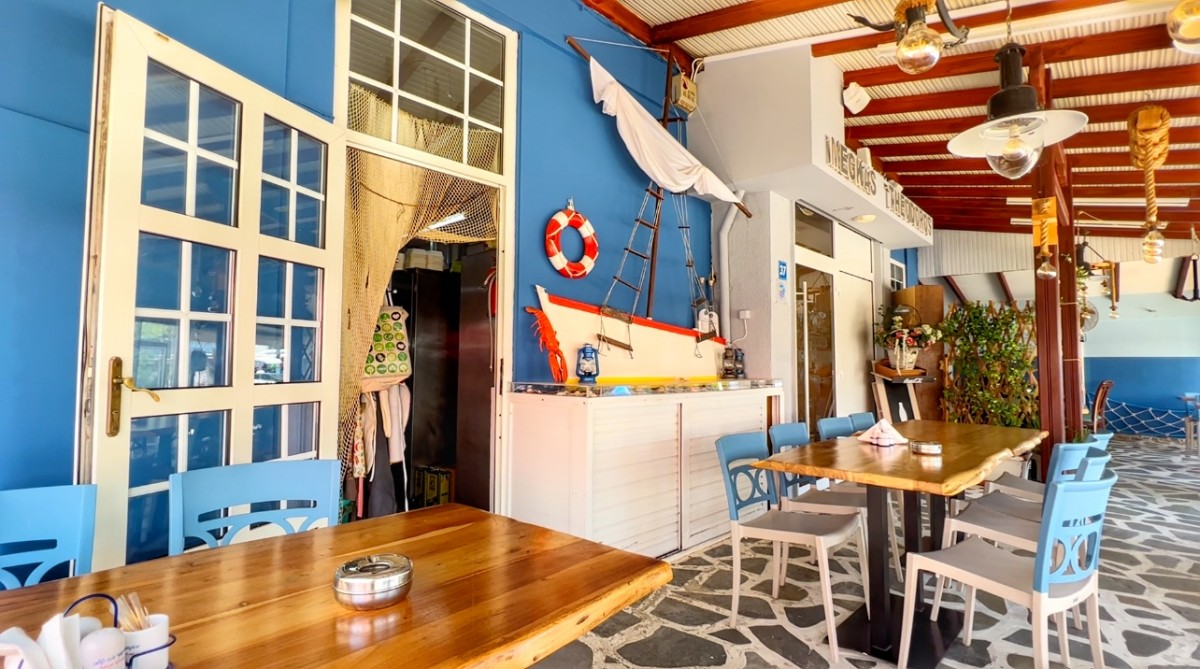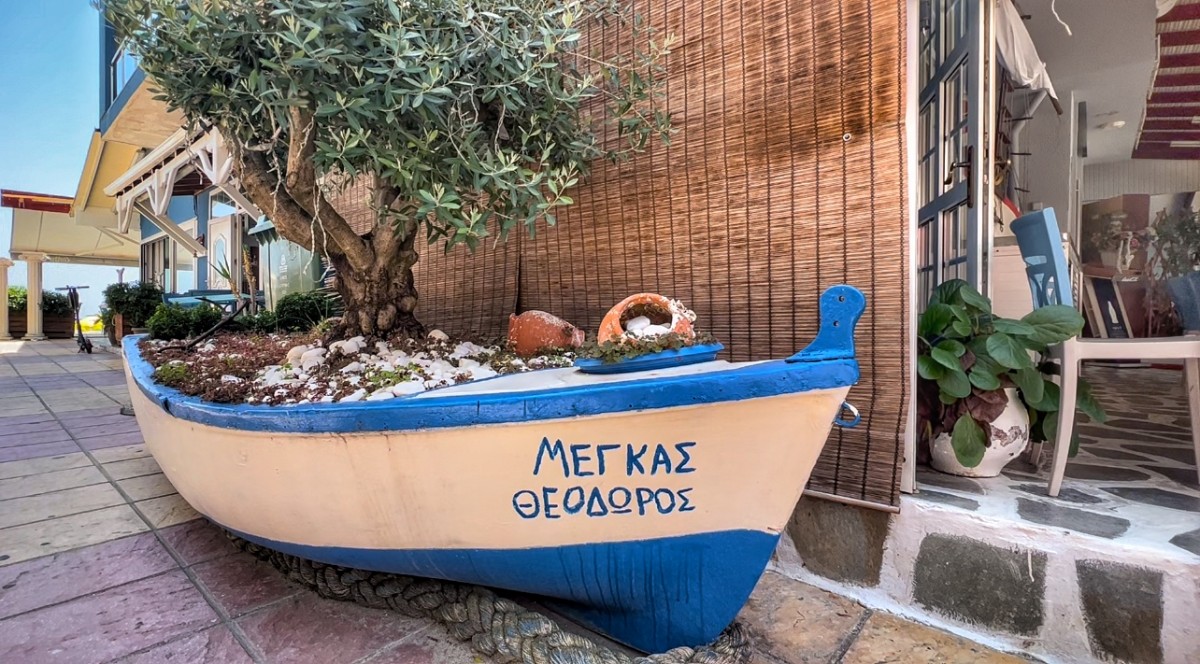 The agency's packages have very affordable rates, 200 euros per person for a package that includes 7 nights accommodation at a hotel very dear to me, Hotel Sonia *** plus transport by bus. Moreover, in July, Adriana Touristik came with a super offer, 9 nights of accommodation and transport for the same price of 200 euros ! There is only one departure date for 9 nights at 200 euros, namely July 22, after which from August it enters the standard offer (7 nights accommodation and bus transport, at 200 euros). The price is excellent and offers you lovely and carefree days and nights on Greek land.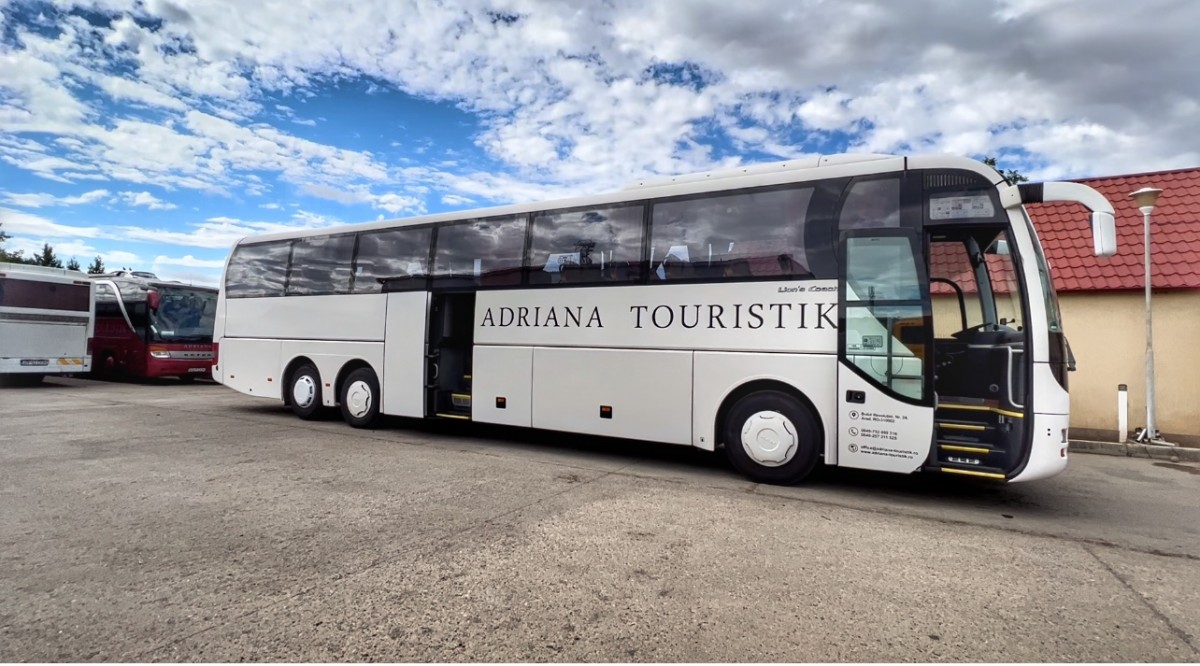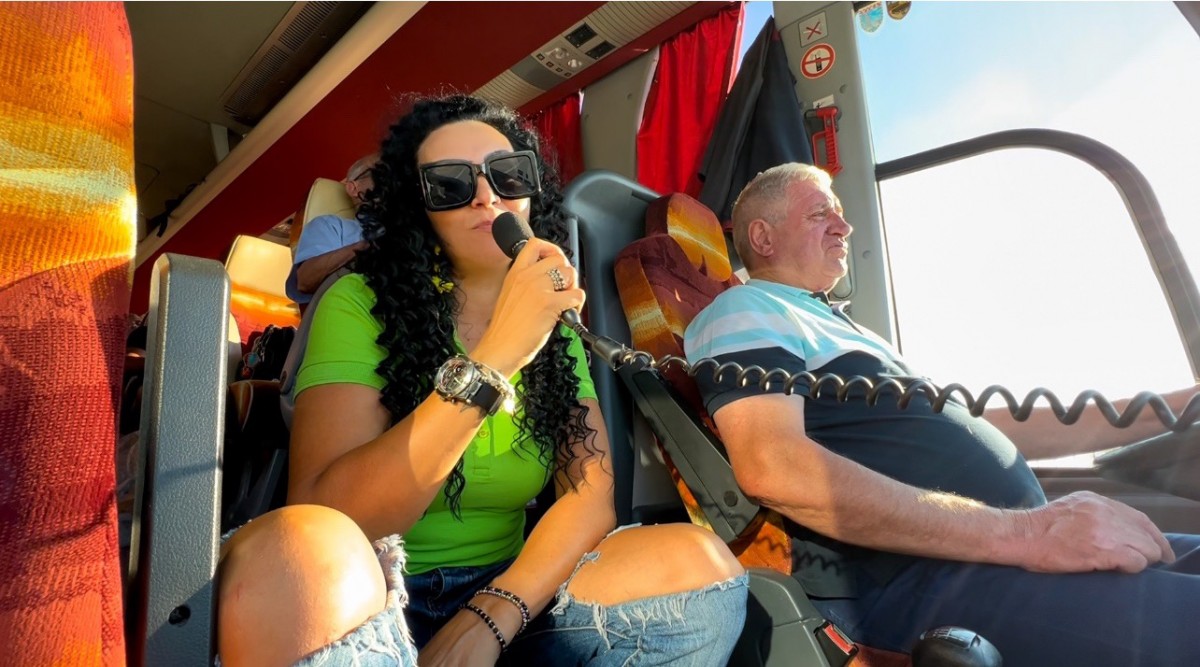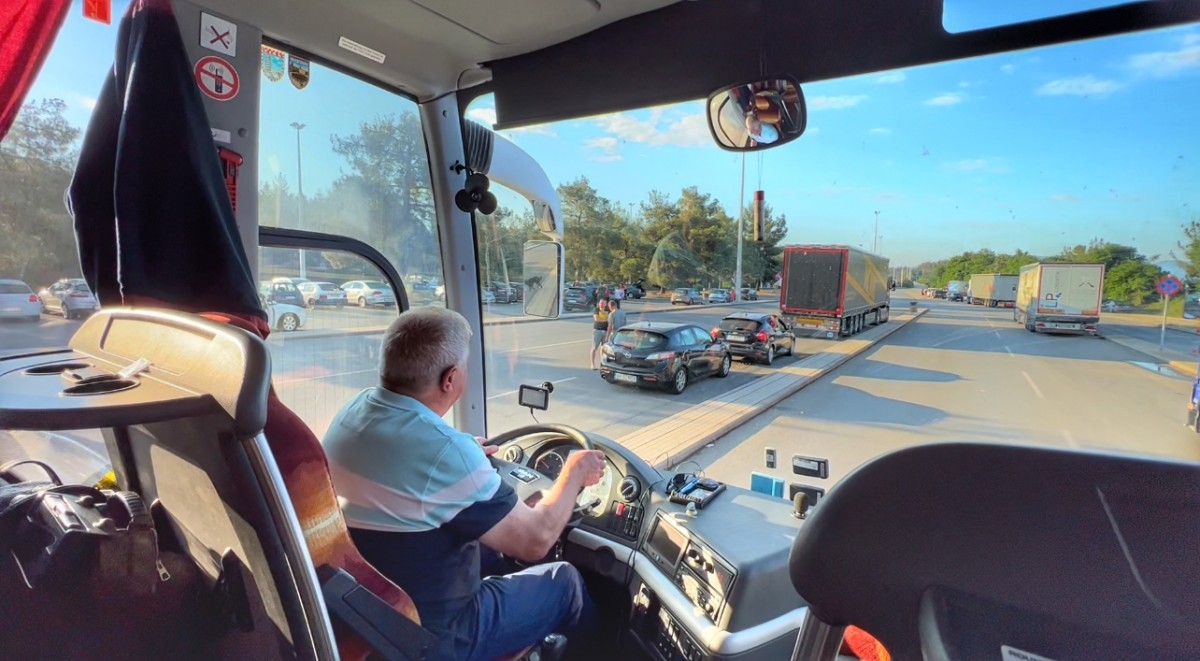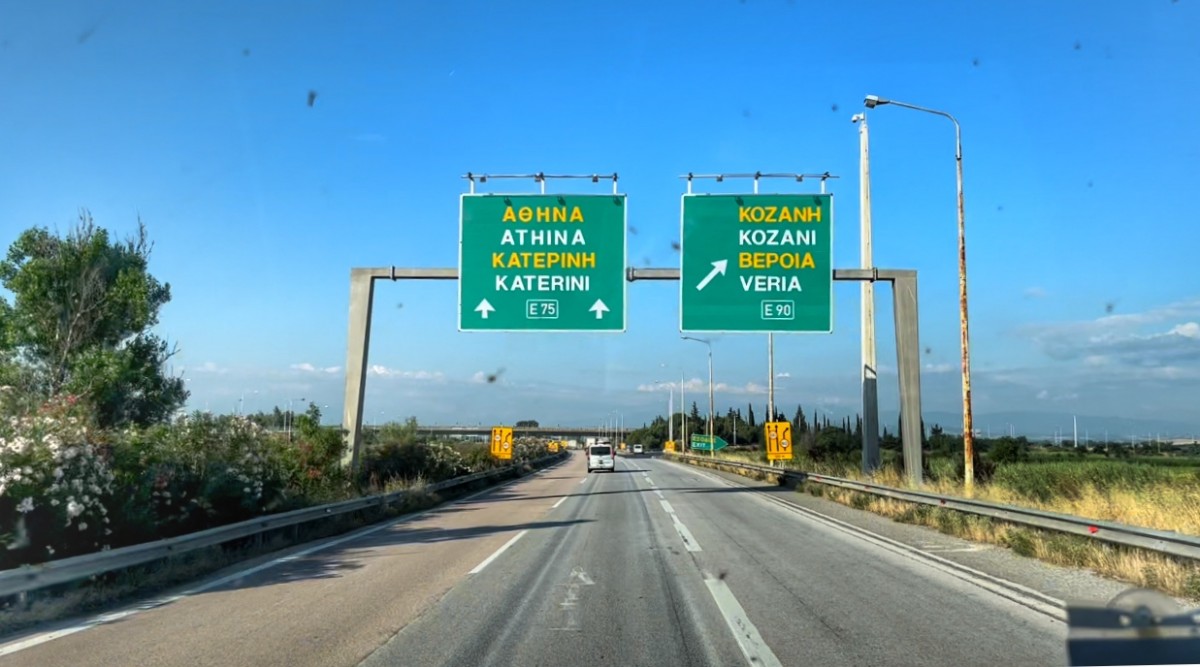 Coming every year to Paralia, I saw the resort developing. I was in Paralia even in the first year of the 2020 pandemic when they were surprisingly many tourists for the travel conditions of that time and now the resort operates as a maximum capacity and without restrictions.
Hotel Sonia is located 150 meters from the beach of the resort, practically when you leave the hotel at the end of the street is the sea. The hotel is a family business of very kind Greeks, and the hotel is very clean and equipped with everything you need. It has spacious rooms with kitchenette equipped with sink and refrigerator, crockery and cutlery, rooms have TV and air conditioning (extra charge) comfortable beds, large bathrooms with shower and soap from the hotel and balconies with table and chairs are a pleasure in the morning and relaxation evenings.
The hotel has an elevator, a pleasant lobby, luggage room and at the entrance faucet to remove traces of sand when you return from the beach. It is a welcoming and comfortable hotel and for me it is "my home in Greece" in which I feel extraordinary, every time.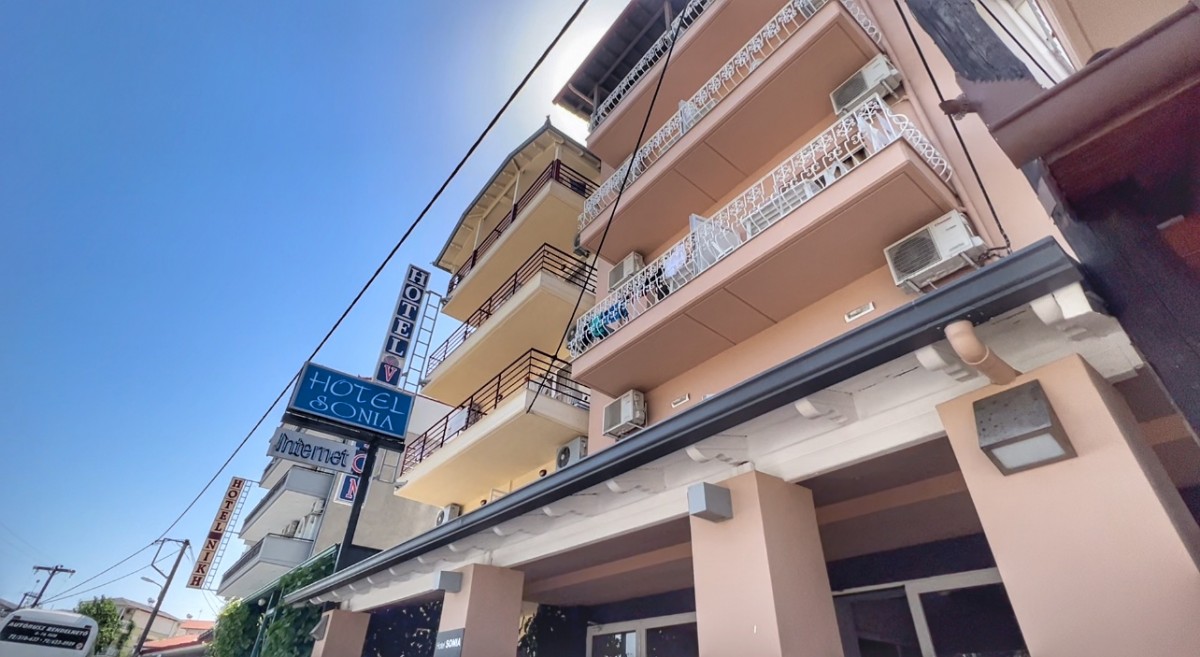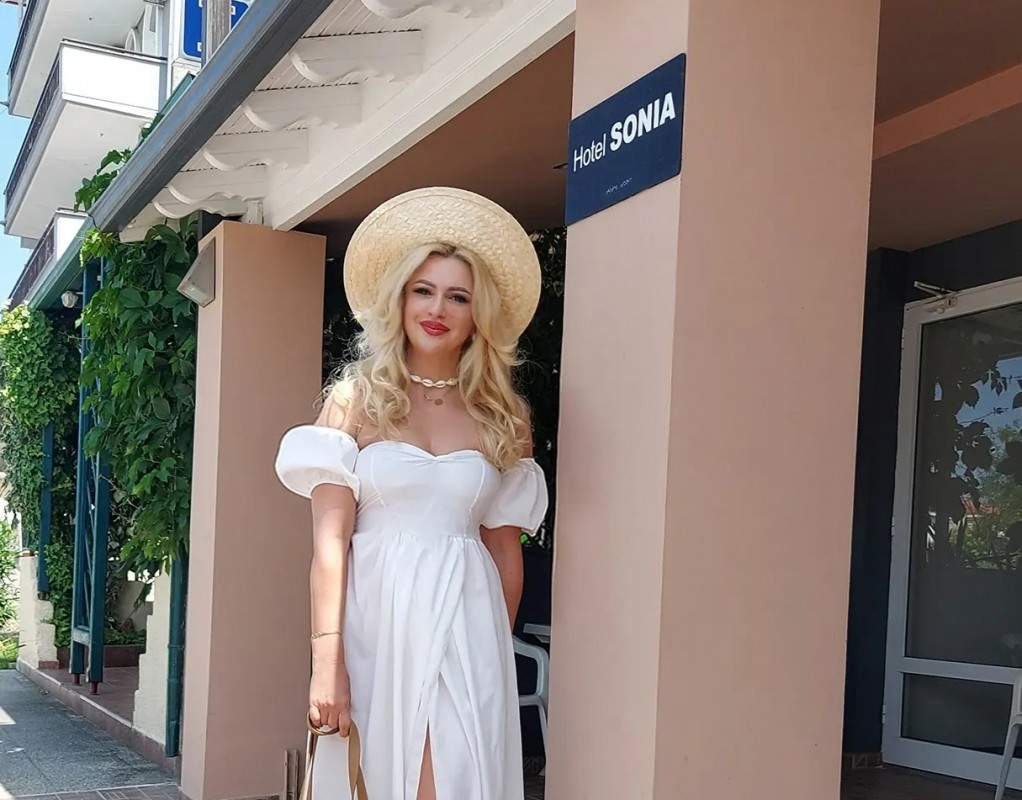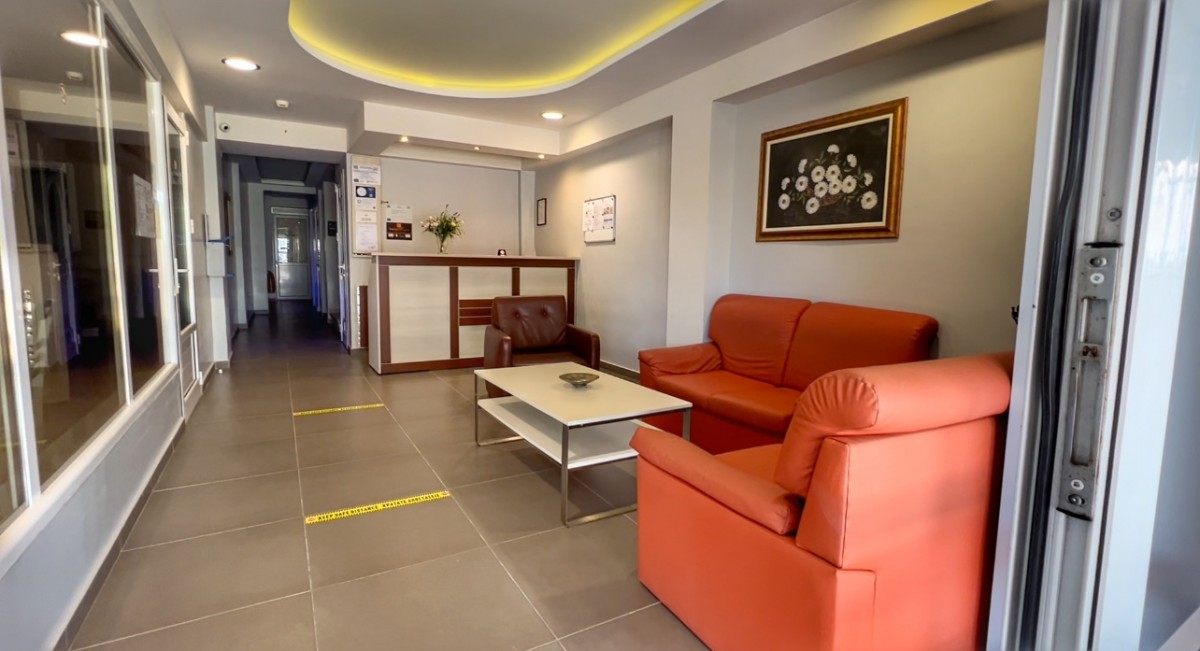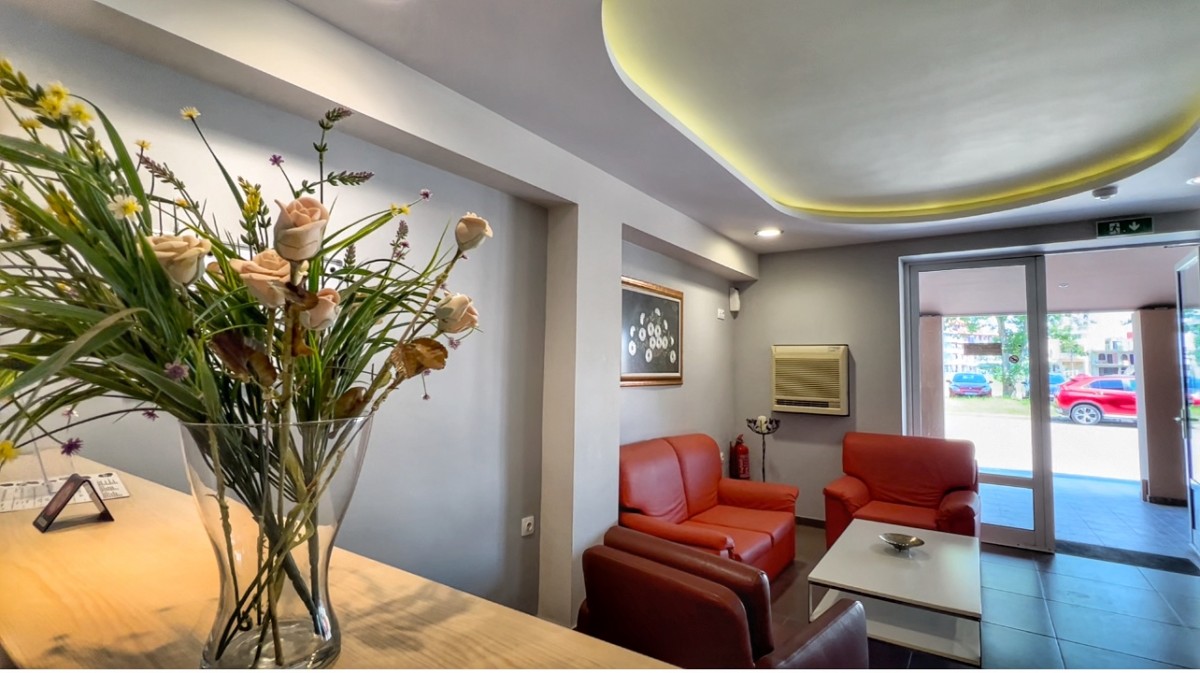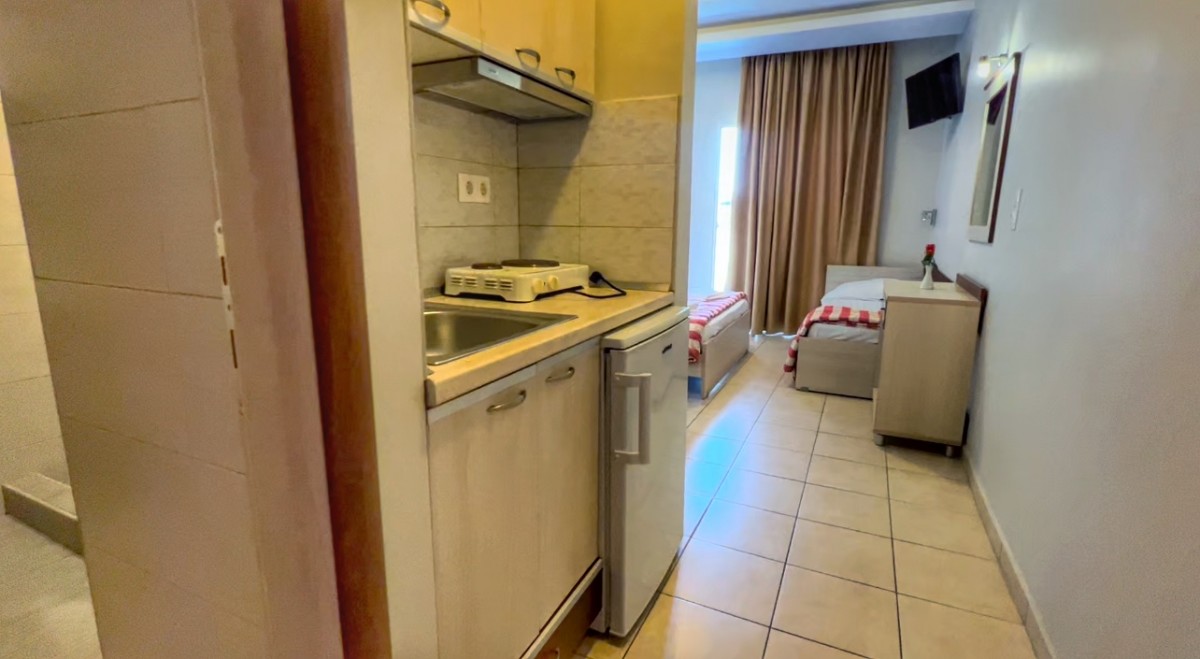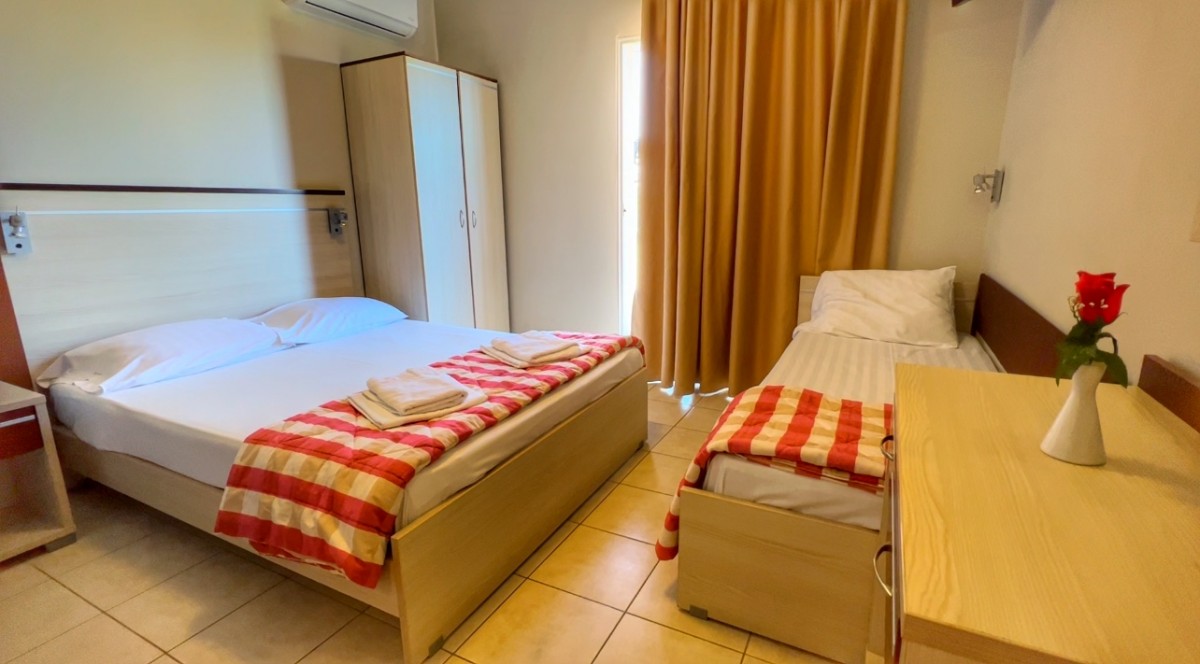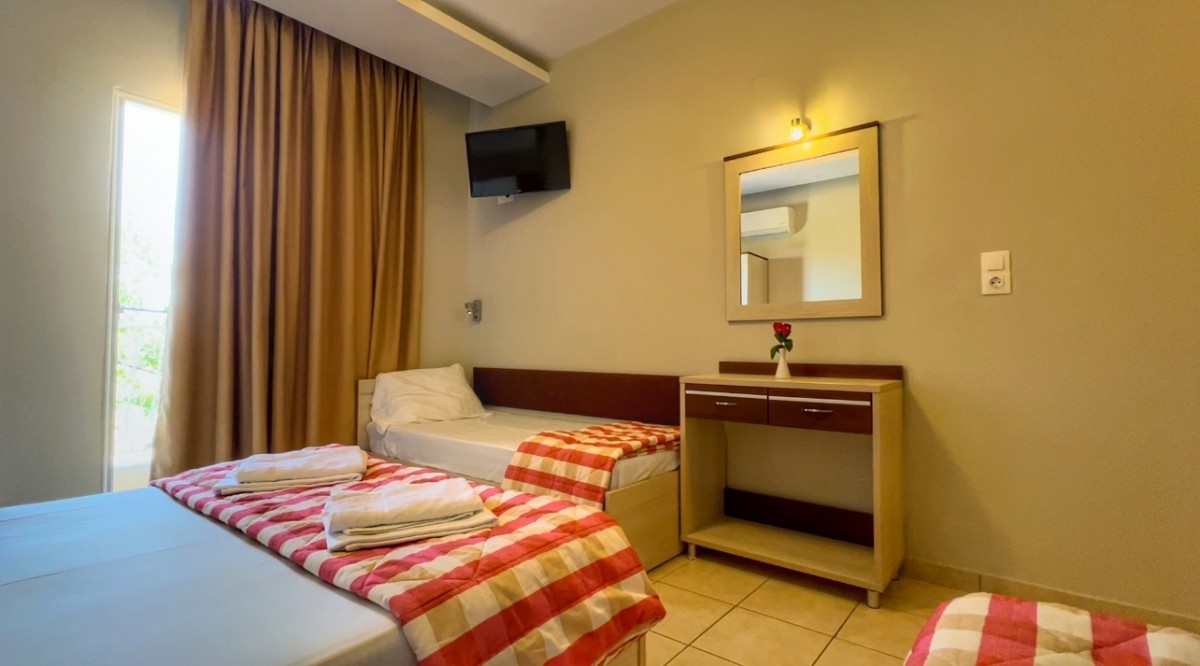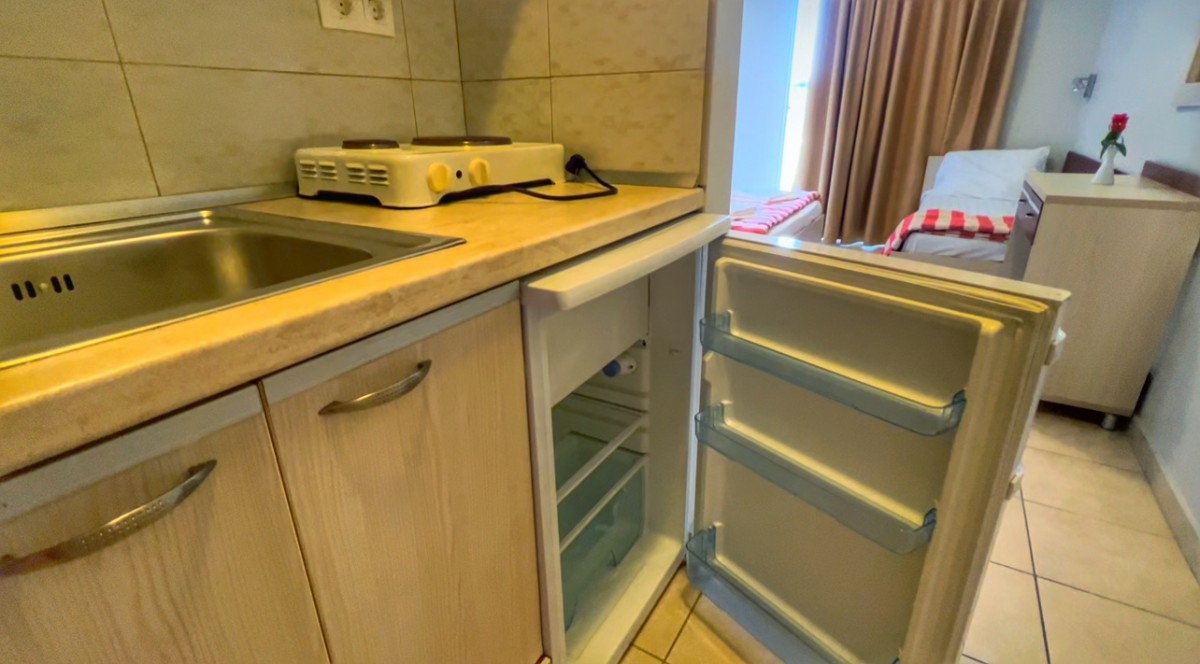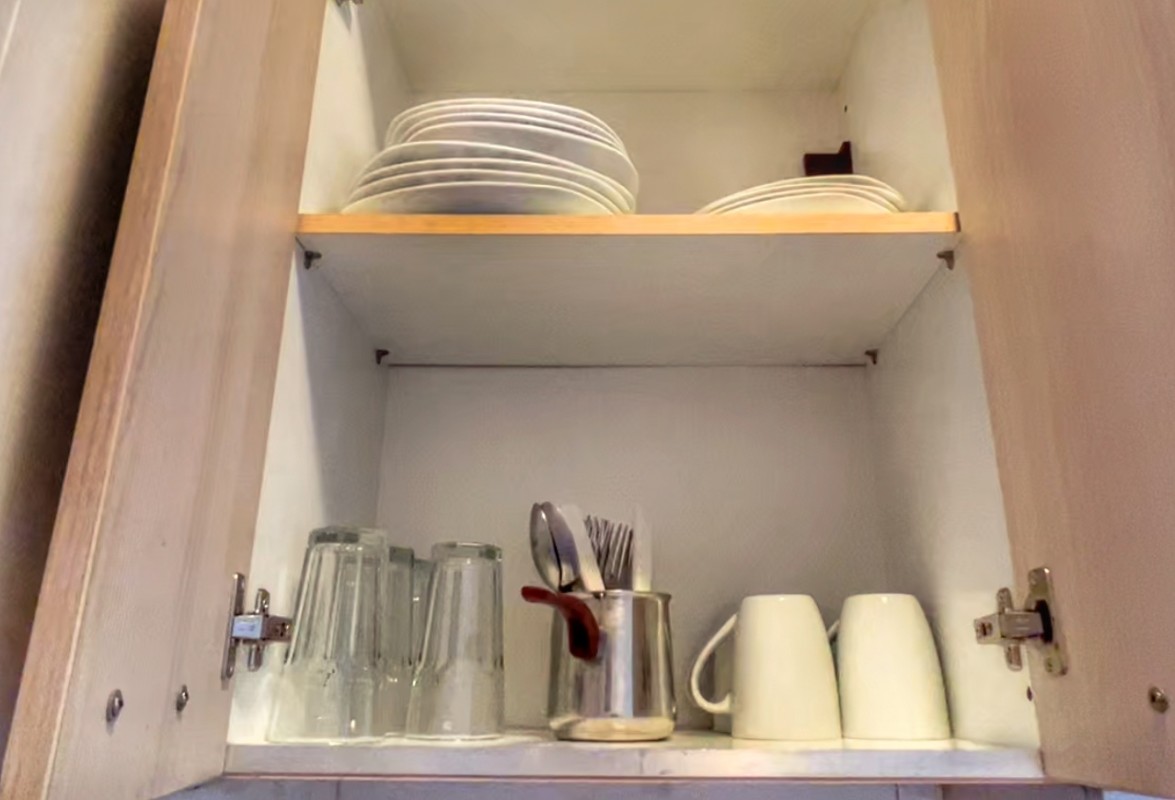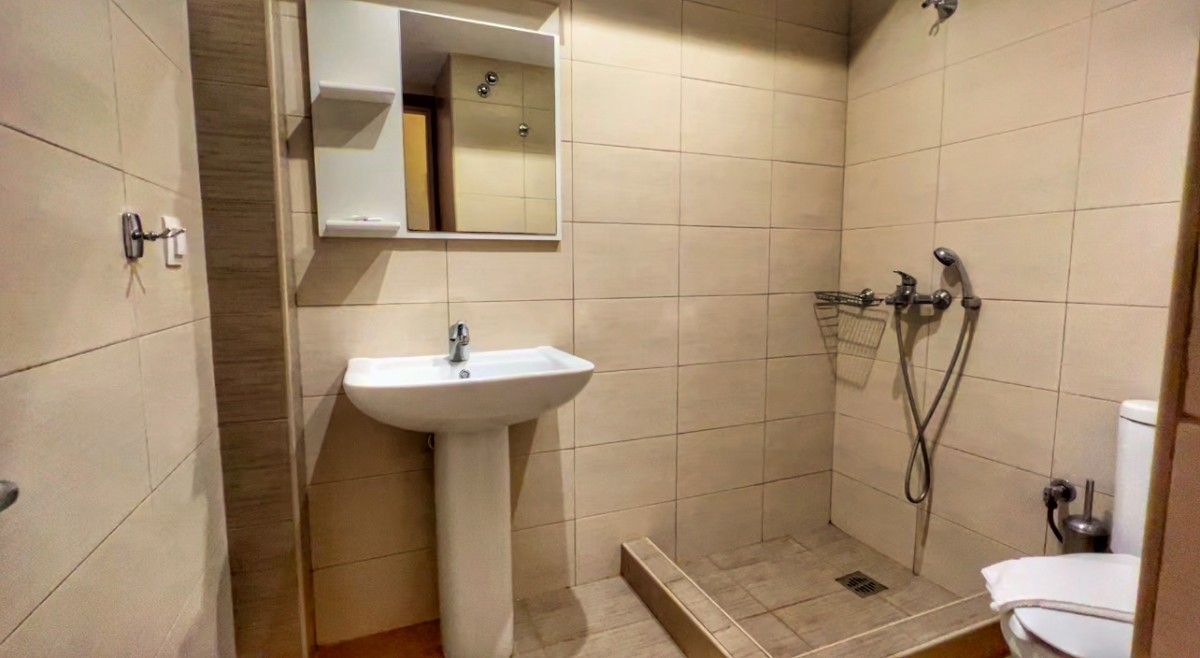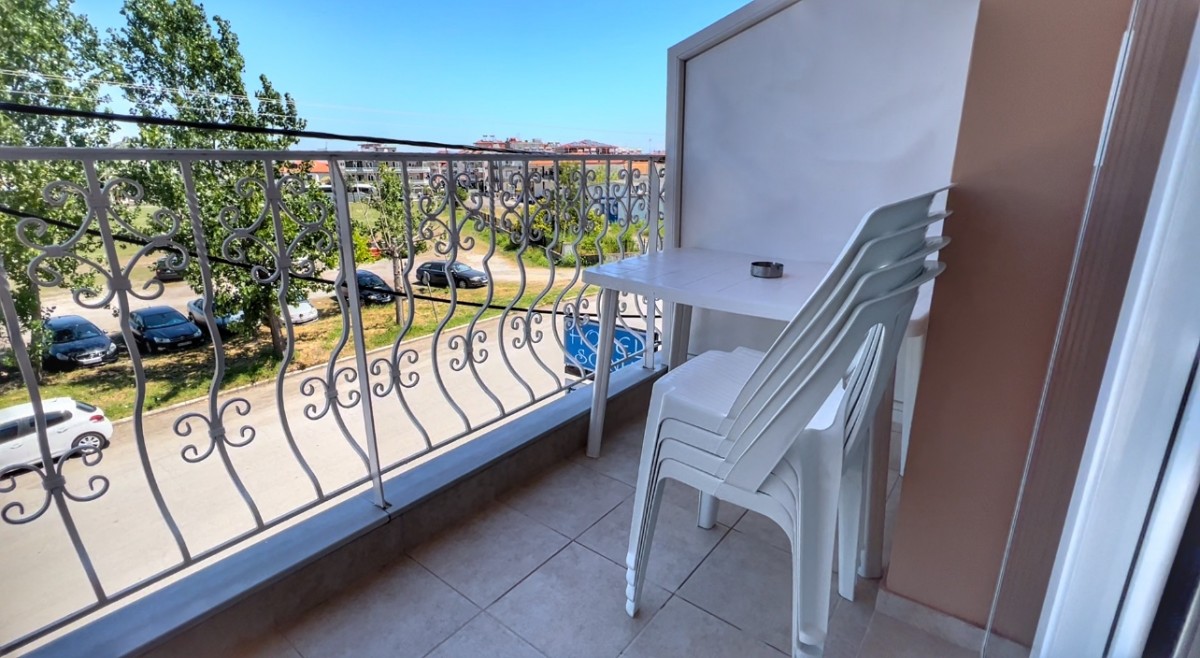 The beach here is a Blue Flag beach, beautiful with fine and golden sand and very safe, lifeguards being present every day during the summer season. The water is warm and pleasant, I would have stayed all day in the warm and beneficent waves of the Aegean Sea. And as a tip, don't be afraid if you come across some algae on the shore, they only enrich the clean waters of the Aegean Sea with bioelements. The beach has portions where it is wider or narrower, but everywhere it has a smooth entrance to the sea with fine sand.
In Paralia Katerini the sunbeds and umbrellas are free but you have to make a minimum consumption of water, juice, coffee. I always paid 4 euros, a soft drink, to have a sunbed and every time I caught sunbeds in the first row. Along the beach there are many restaurants, bars and nightclubs, so you have everything you need for a fun and relaxing stay.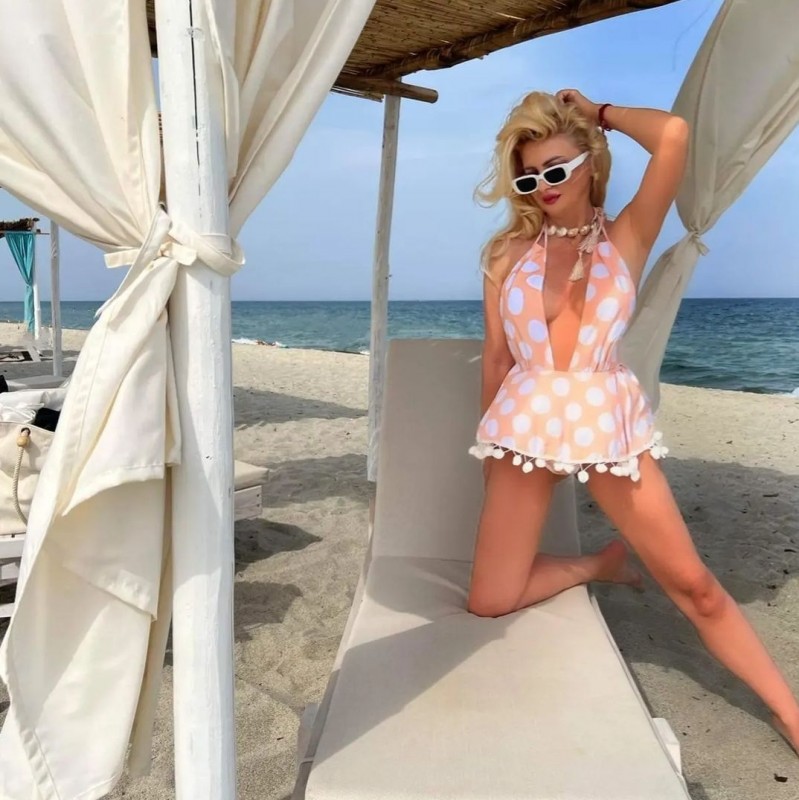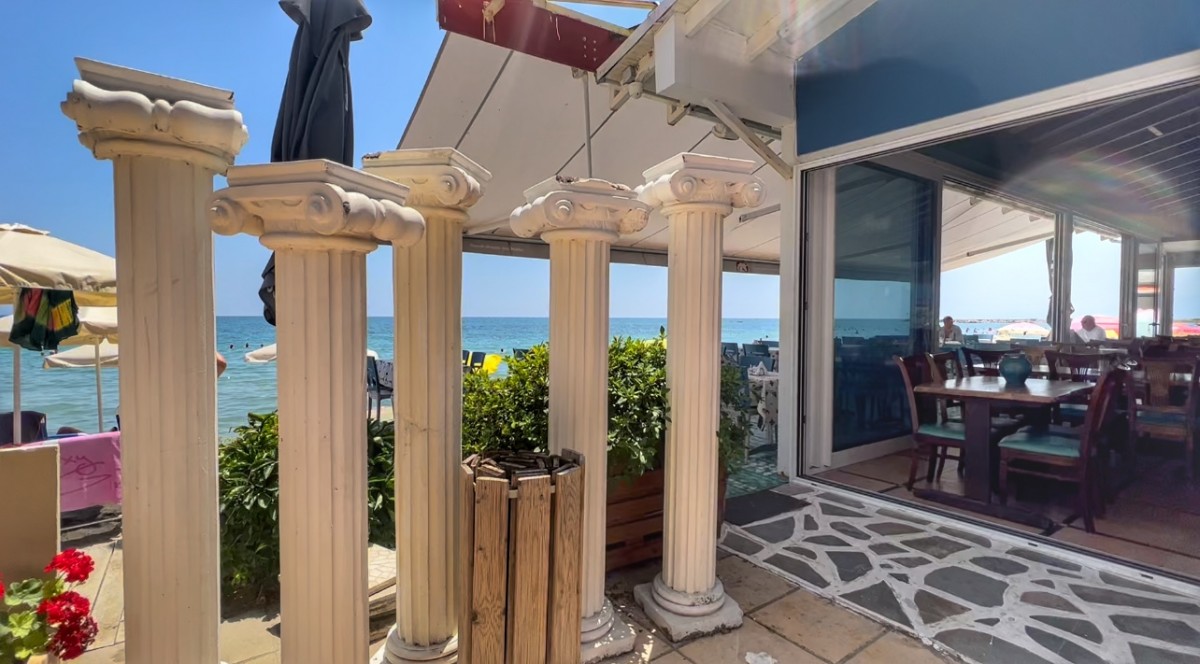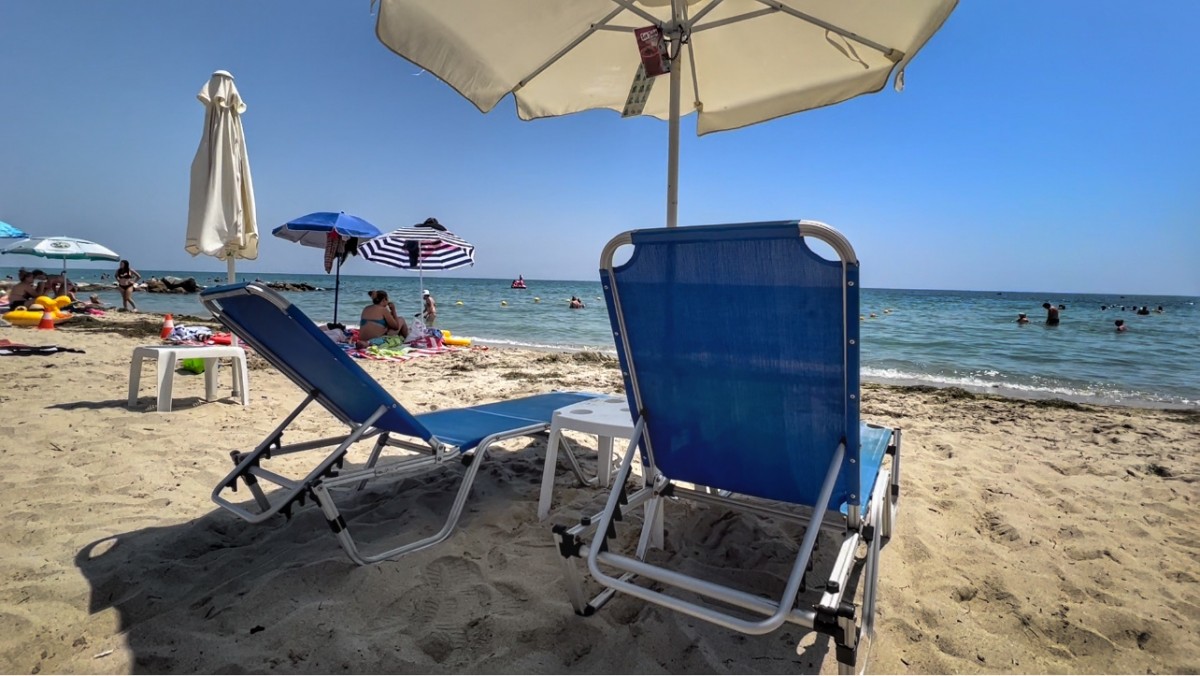 In terms of cuisine, you can choose from low prices.
Opposite the Sonia hotel is the Maria Restaurant, a very nice business of two Romanian women. The restaurant with terrace is pleasant and the food is of grade 10, at low prices.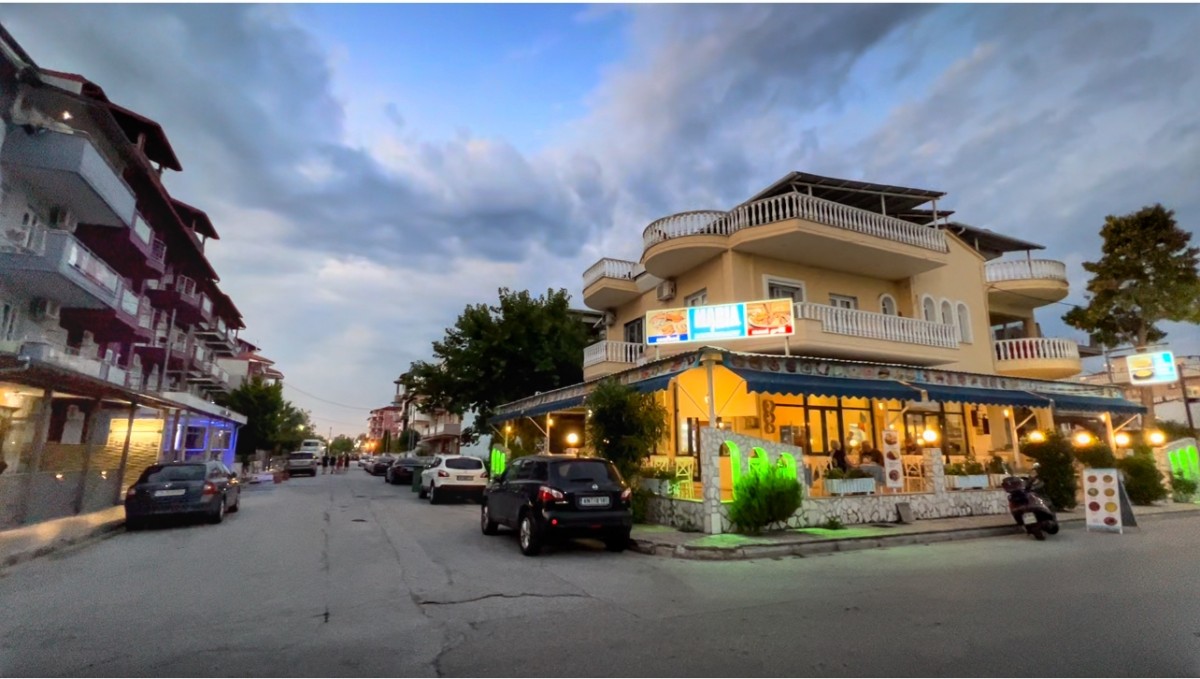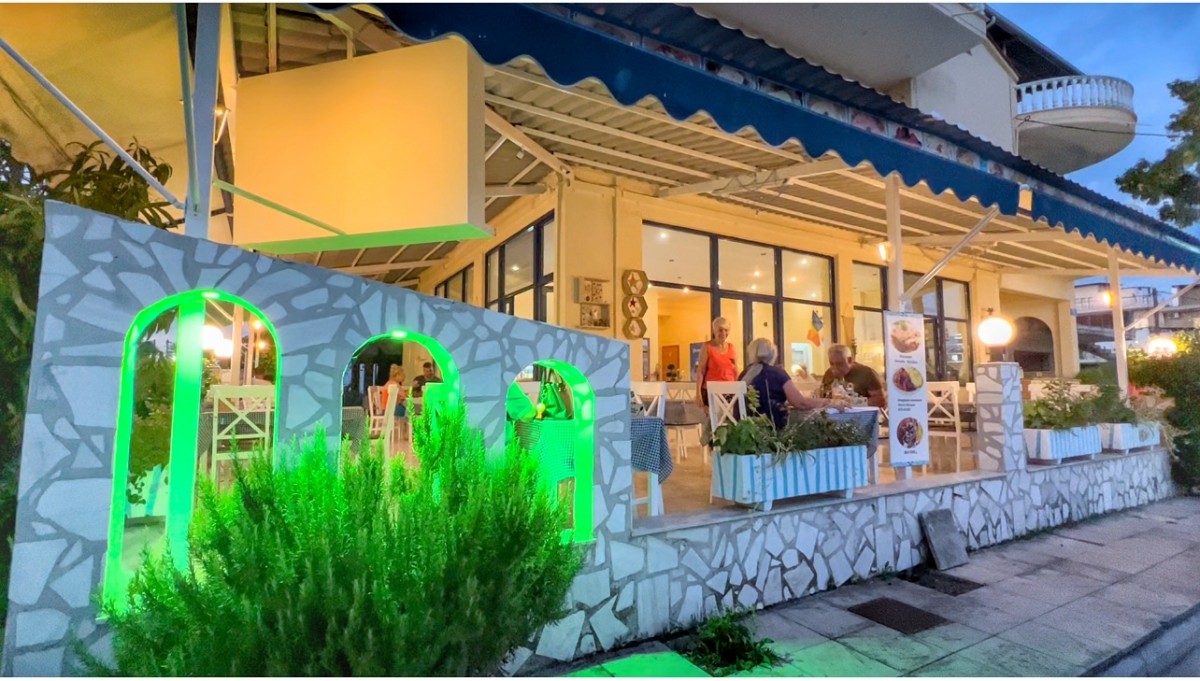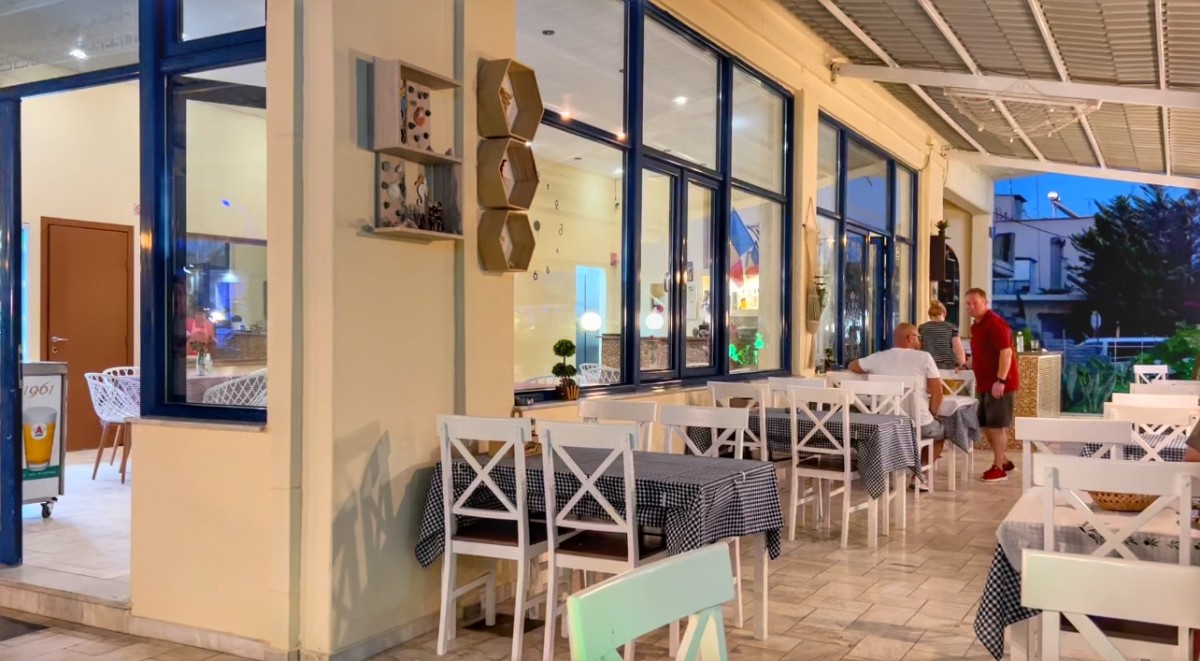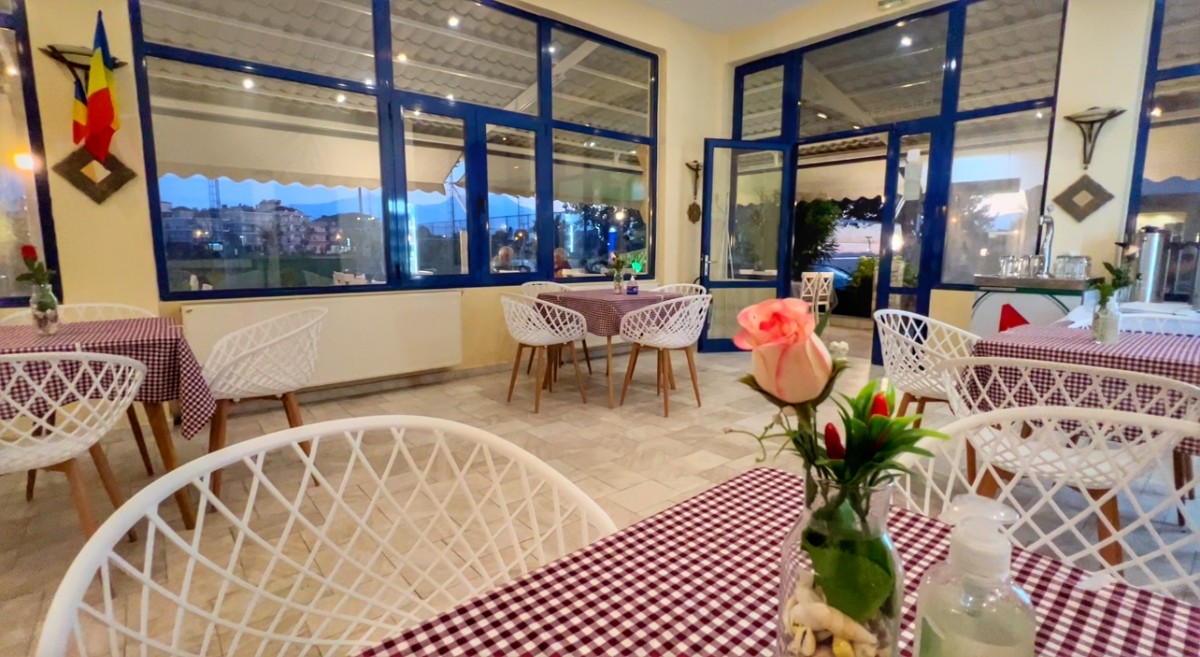 Maria and Carmen opened the restaurant after working for decades in Greece where they are based. In the menu you can find everything, from our Radauti soup for 4 euros, to a multitude of kinds of gyros, souvlaki ( specific Greek skewers) for 6 euros, pork neck, chicken wings, ribs, snacks and meatballs all with garnish at 6-7 euros, fish, squid, shrimp at 7-9 euros and seafood (of course I try them and they are delicious) platter for 2 people at 17 euros. If you are a lover of sweets, try the portokalpita, the house-made syrup cake .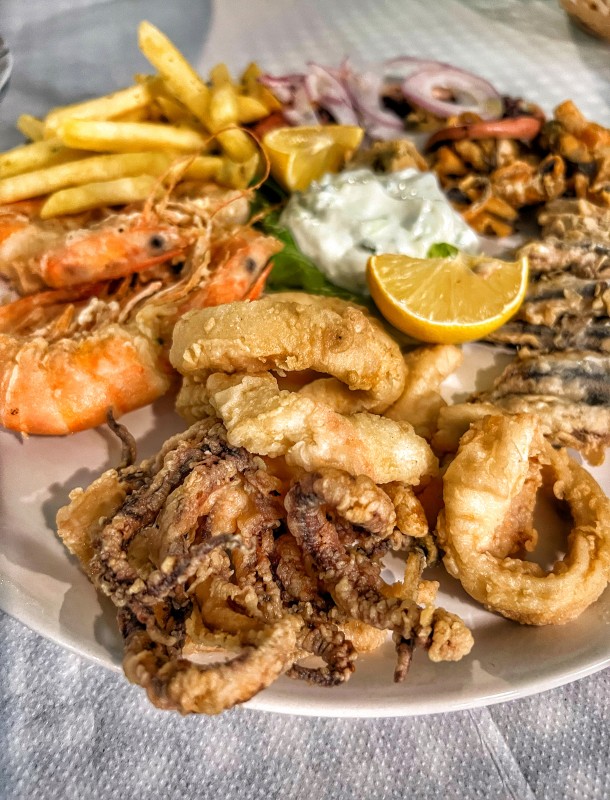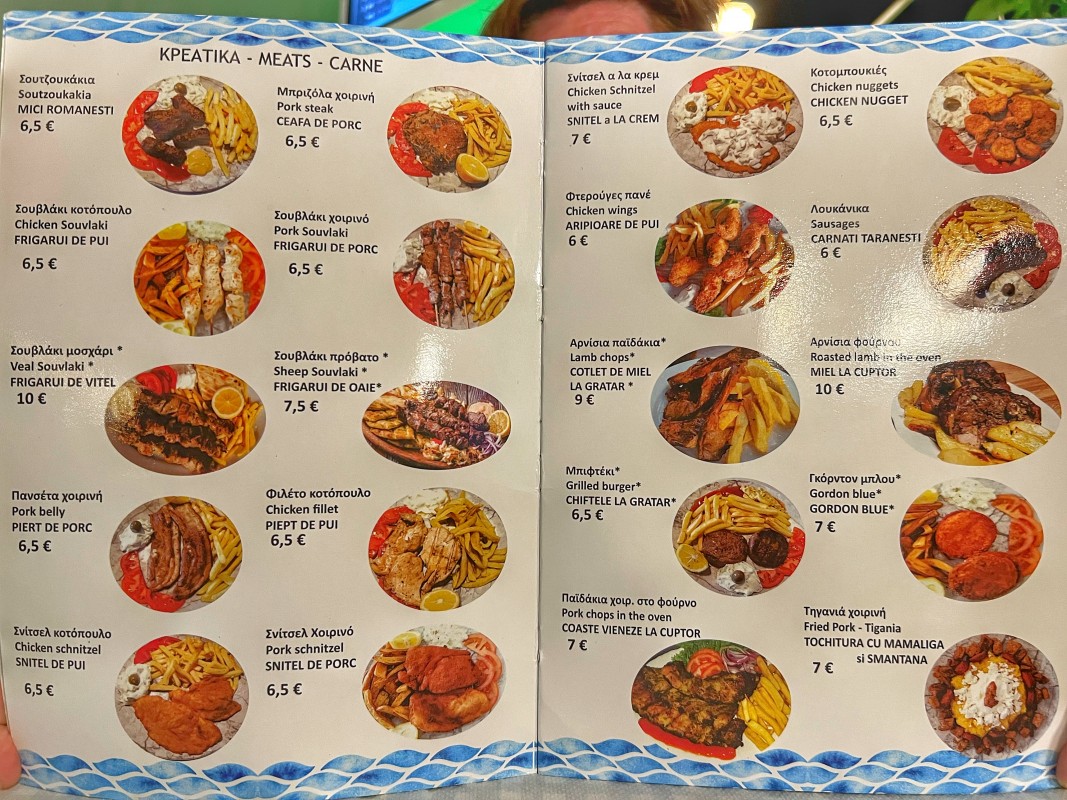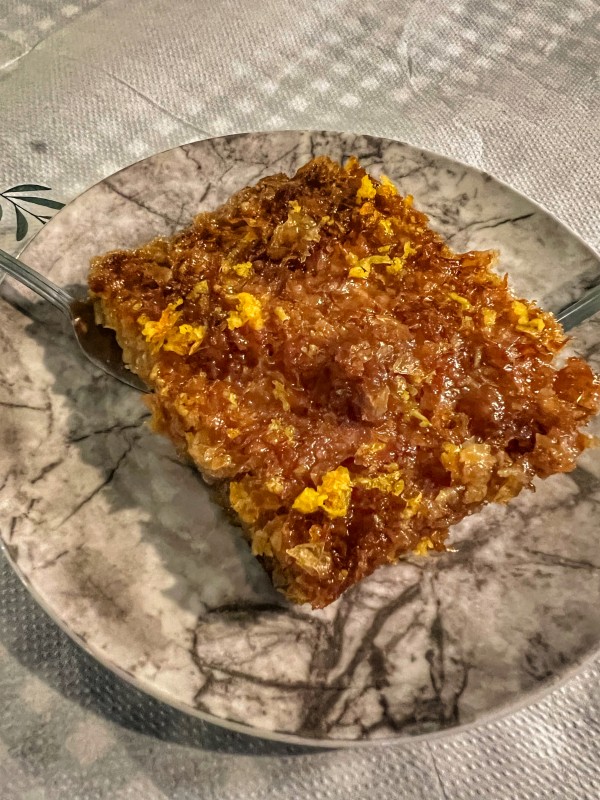 In the center of the resort you must eat the famous Greek gyros, along with salads, fish dishes, sweets, ice cream, boiled corn and of course various drinks.
From Paralia you can also go on numerous optional excursions that are available to you at the hotel reception. Meteora costs 25 euro / person, Skiathos 35 euro / person, shopping in Thessaloniki 15 euro / person, Mount Olymp 15 euro / person, Pozar-Edessa 25 euro / person, Athens 50 euro / person, Piratik 25 euro / person. Waterland 30 euro / person, Greek Evening 25 euro / person.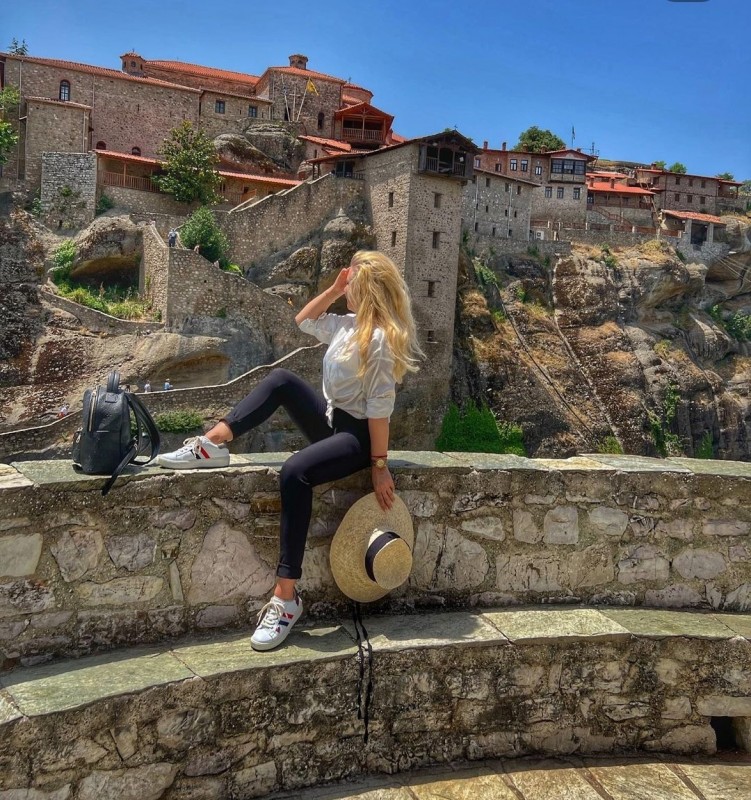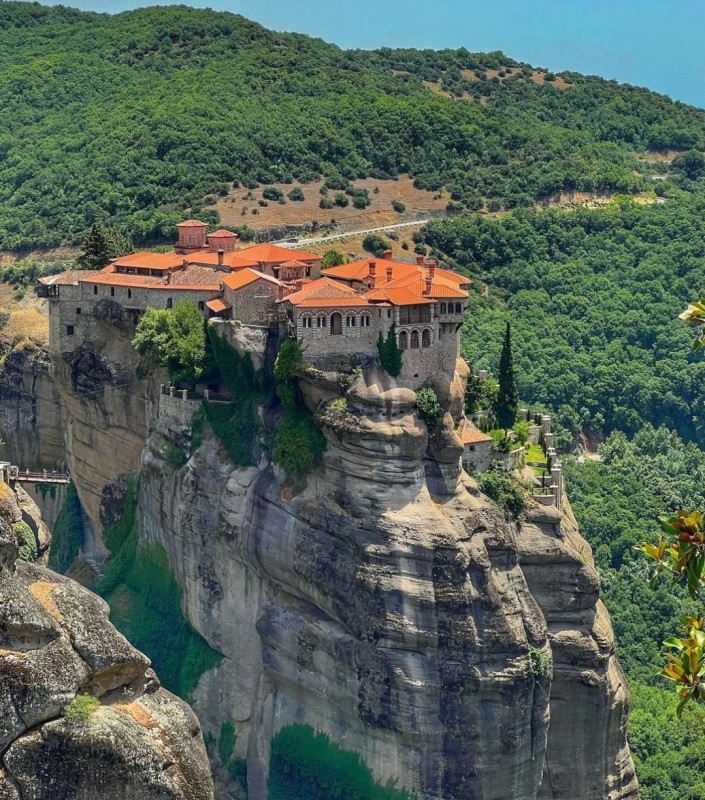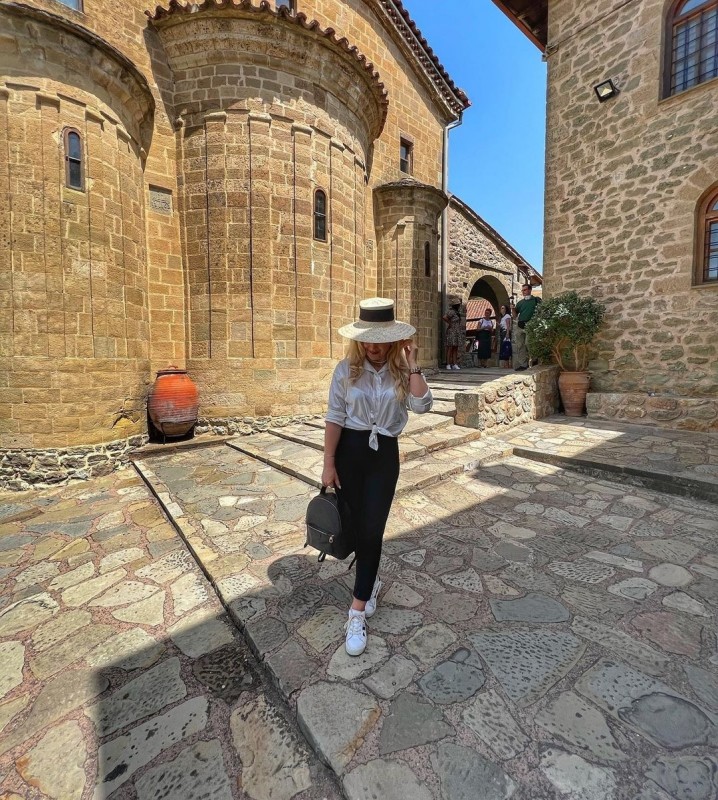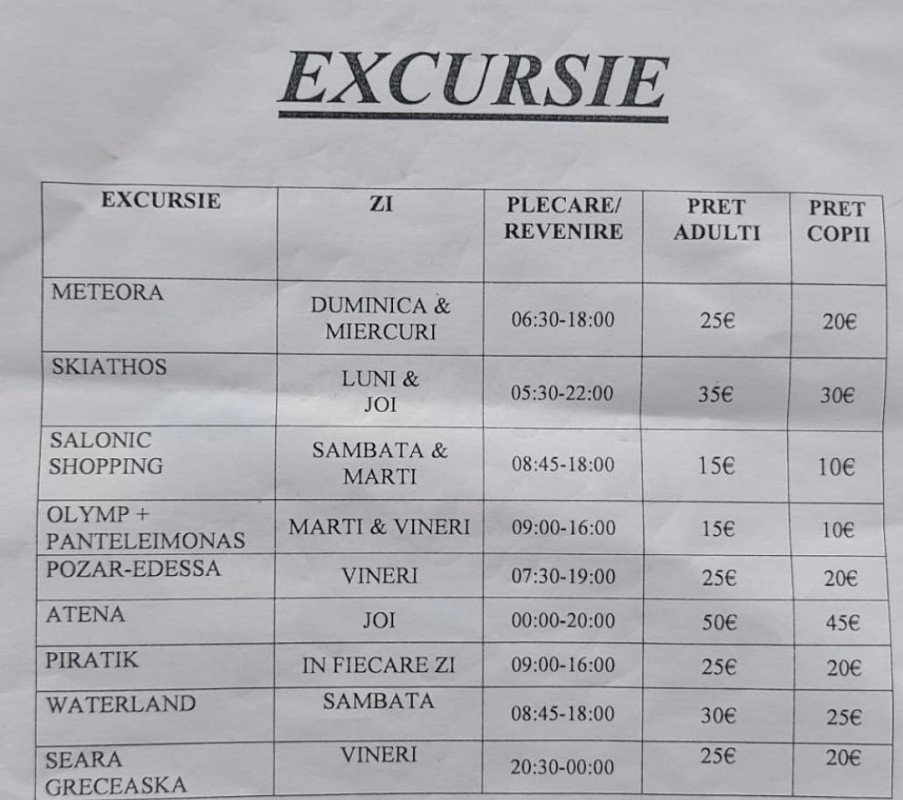 Boarding the Adriana Touristik buses (clean, beautiful and modern) is made from Arad and Timisoara and the departure dates, conditions and fares are as follows: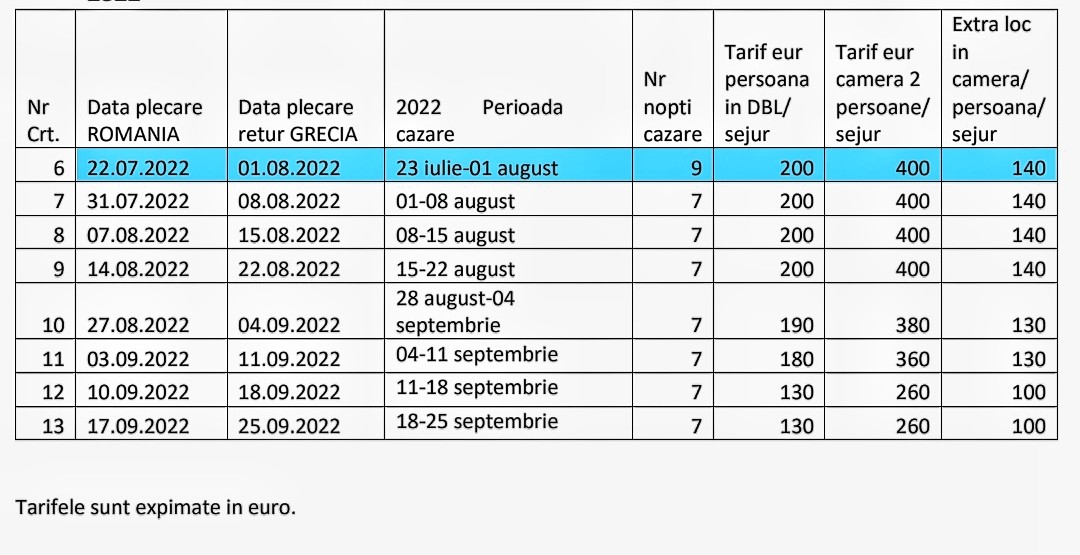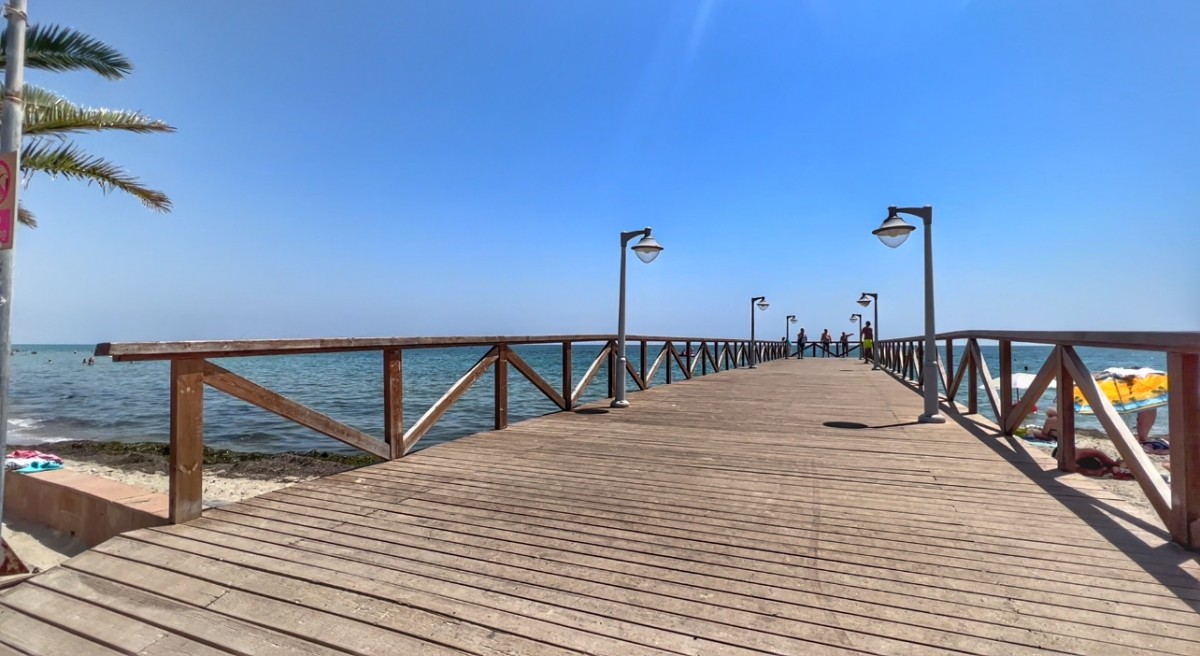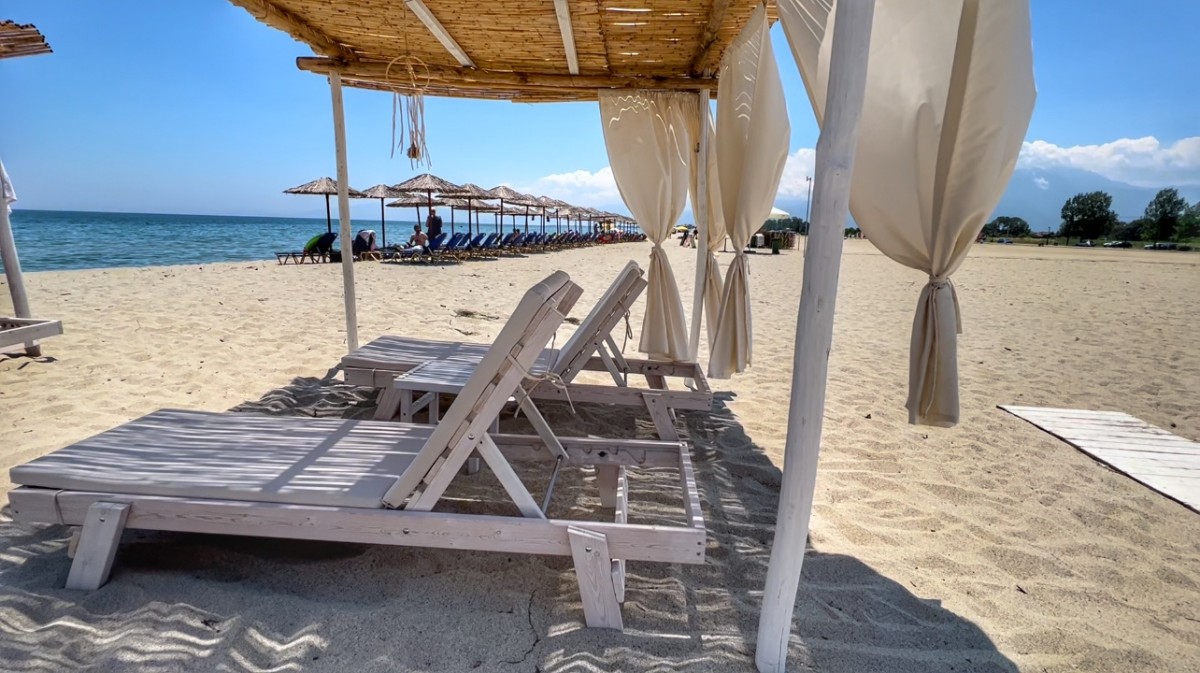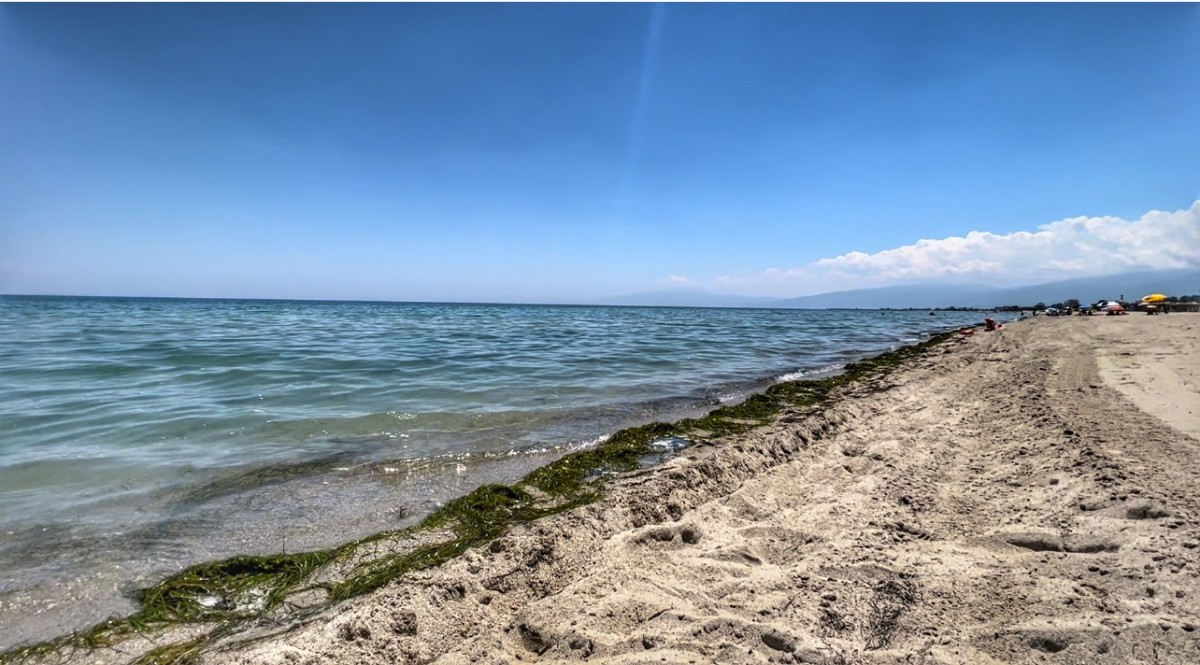 Find more and make a reservation here : https://www.adriana-touristik.ro/