Turkey is a great country for vacations!
But what if in 2021 you went to a new place that has not yet been discovered by Romanian tourists? There you have 5 star holidays in a beautiful bay of the Aegean Sea! It is about Turunc, a charming settlement near Marmaris in southwestern Turkey.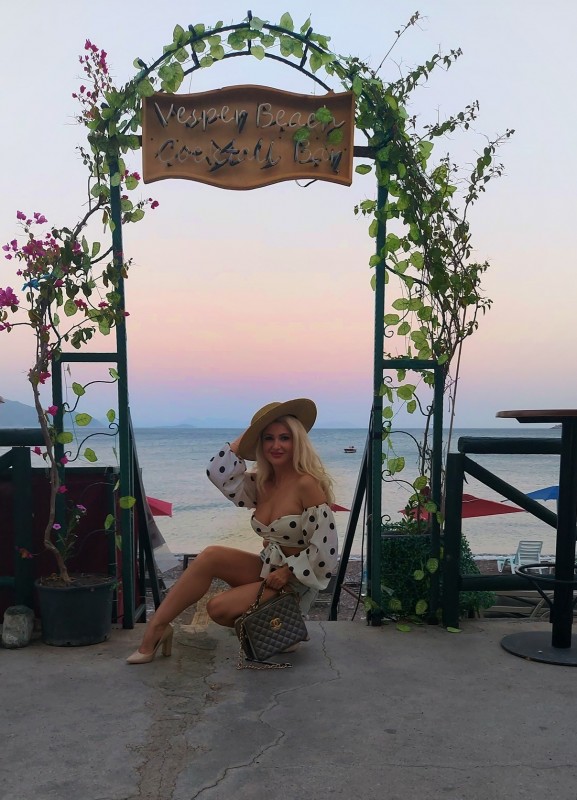 Turunç is bathed by the blue waters of the Aegean Sea. It is a small, intimate place and away from the crowds of tourists. The Romanians seem to have discovered it only in a small part. Here you can find luxury hotels with very good services, at considerably lower prices than in the rest of Turkey.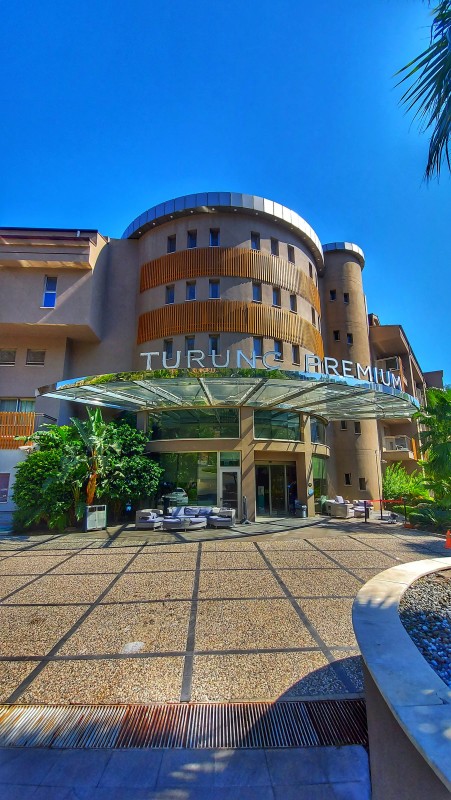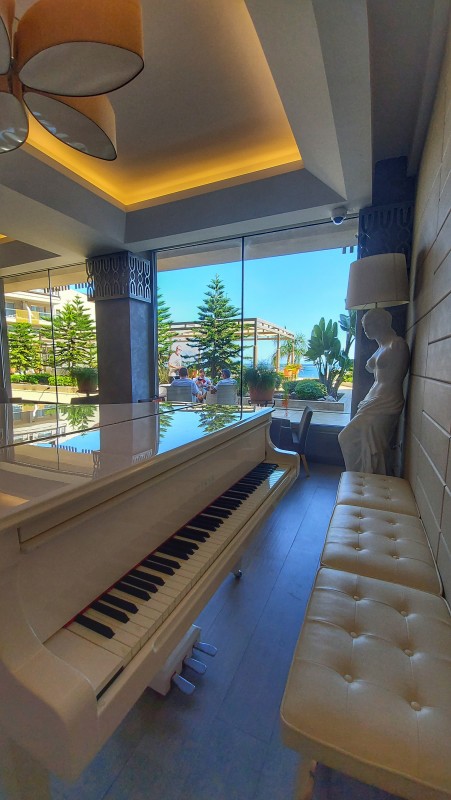 In the center of the village you can relax on the terraces, you can go shopping in the bazaar or you can embark on ''pirate ships''. The hotels are chic, welcoming and very well organized, they are at your disposal with everything you need, and in the pandemic 2020, they did not lack tourists. The hotels in the video, belong to the Turunc Hotels chain. These are the Turunc Premium Hotel and Turunc Resort Hotel.
I spent quality time in both and I can say at the end of a week spent in Turunc Hotels, that part of my soul is still there.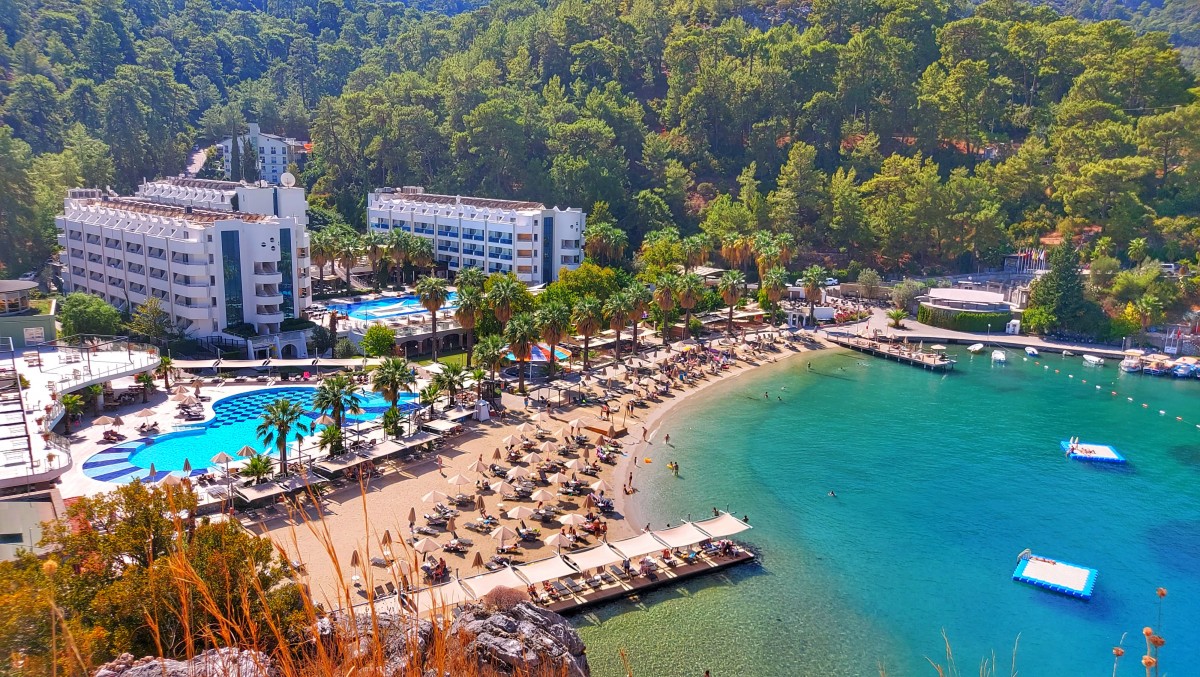 Beautiful, clean rooms, very friendly staff, good and saturated food, delicious cakes (ahhh what cakes they have), discreet beaches and beautiful places for photography, cooking shows and live shows in the evening!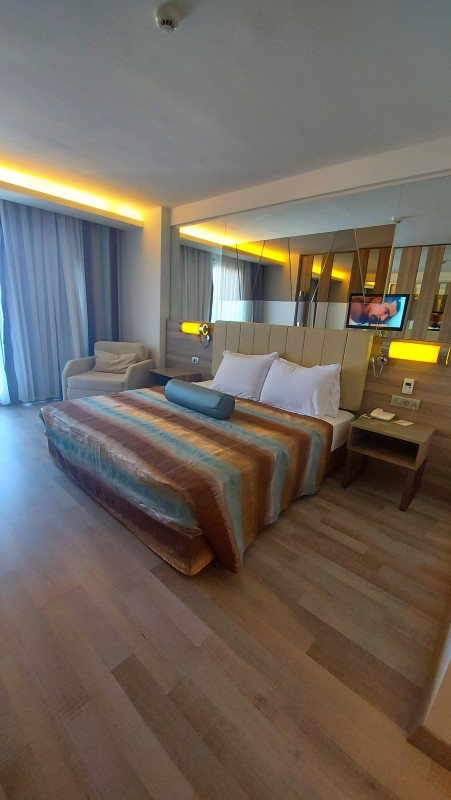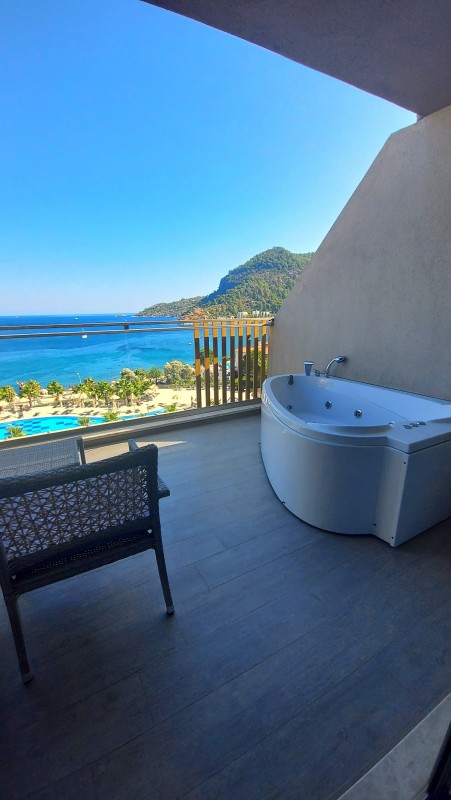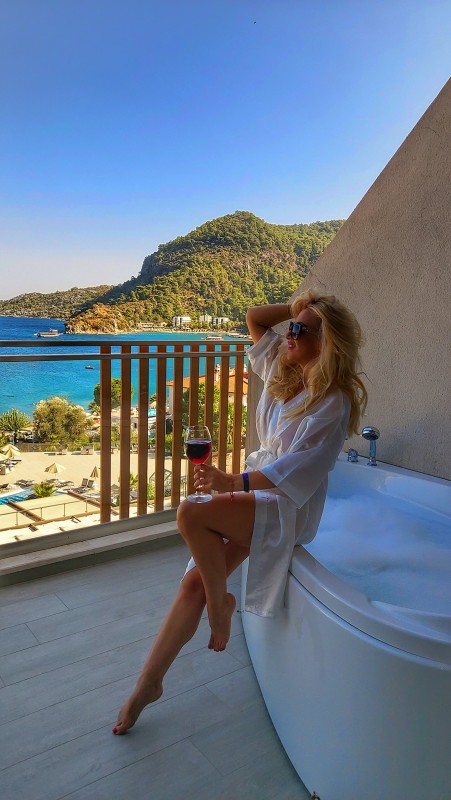 And especially given the year 2020, it was the only hotel chain, I visited during the pandemic, that provided tourists with unlimited protective masks.
Tourists could find masks everywhere in the 2 hotels and they could get as many as they needed.
Also hand sanitizers are in all major hotel areas.
As in all of Turkey, most tourists are Russian, but there are also many English and Germans. And the Turks choose this area for their holidays. Everyone feels great because the atmosphere is beautiful and the food is more than enough.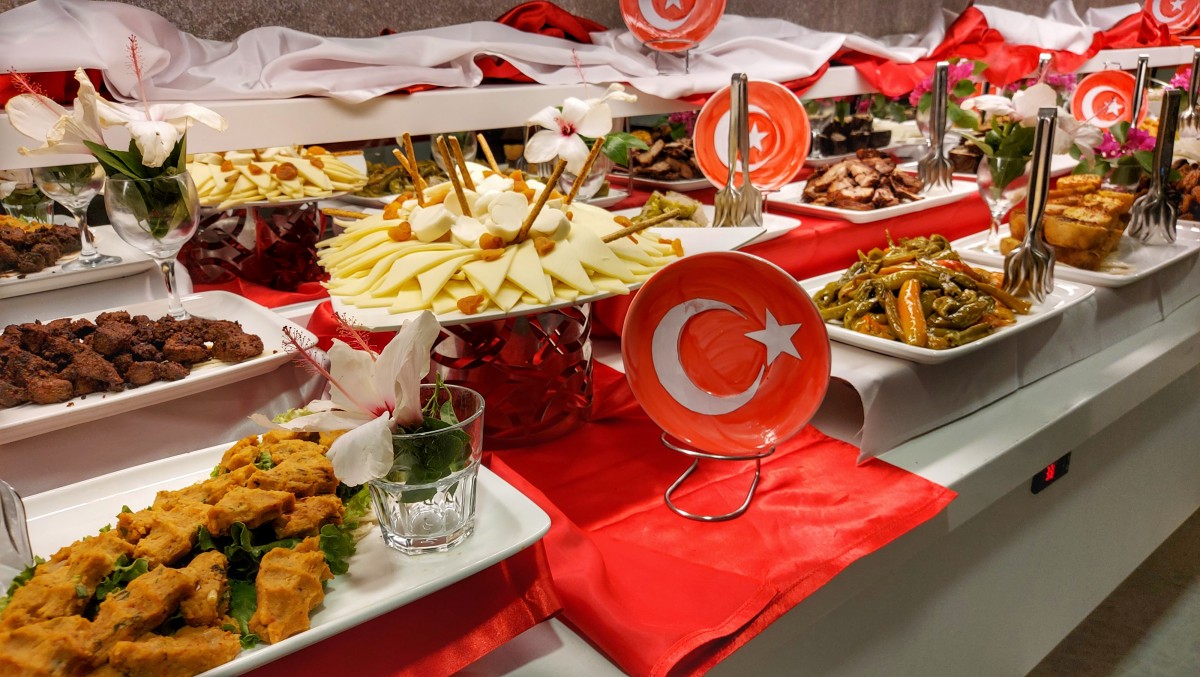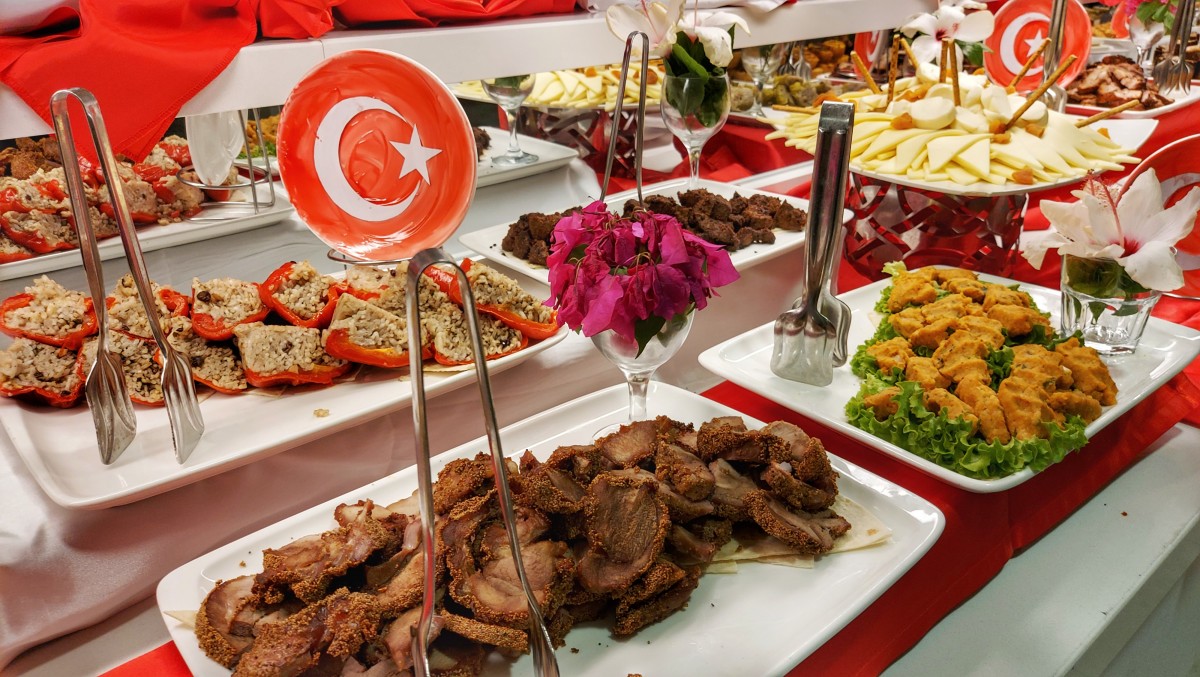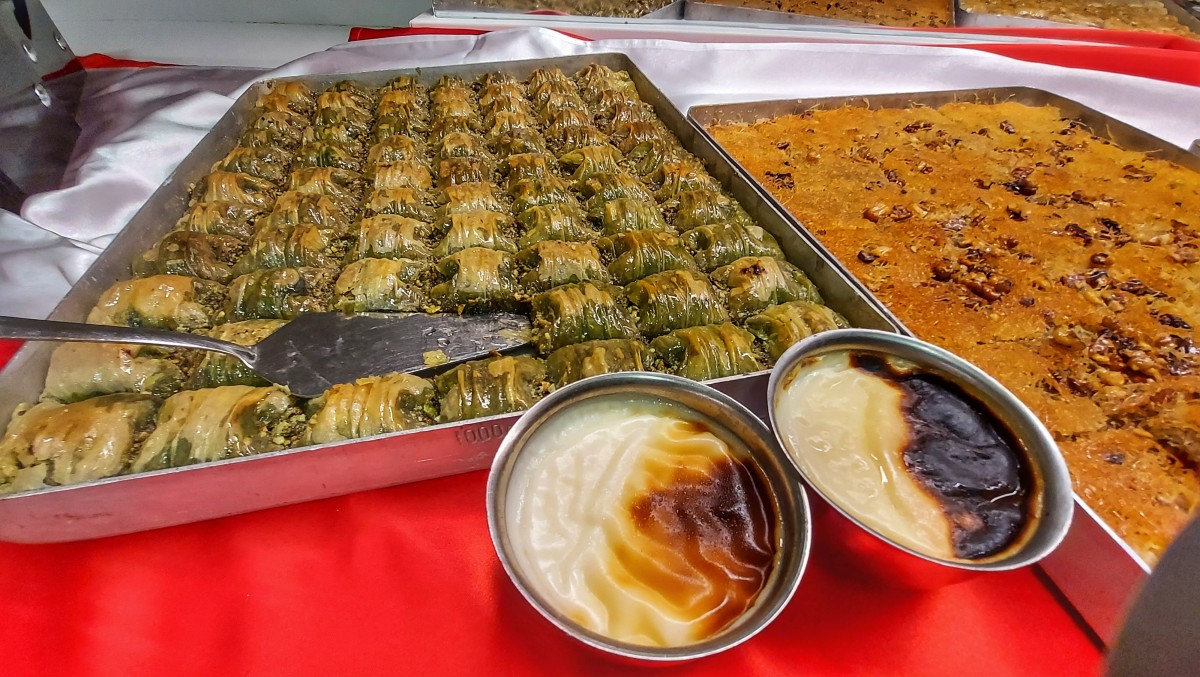 DOGA YILIDIZ
"Hello, I'm in Turunc Resort, and I feel very good here! I hope you come next year too!"
At hotels in Turunc you find playgrounds for children so a family holiday here is a good idea, for 2021.
Hotels have access to the seafront so you can walk freely especially as the evenings here are warm.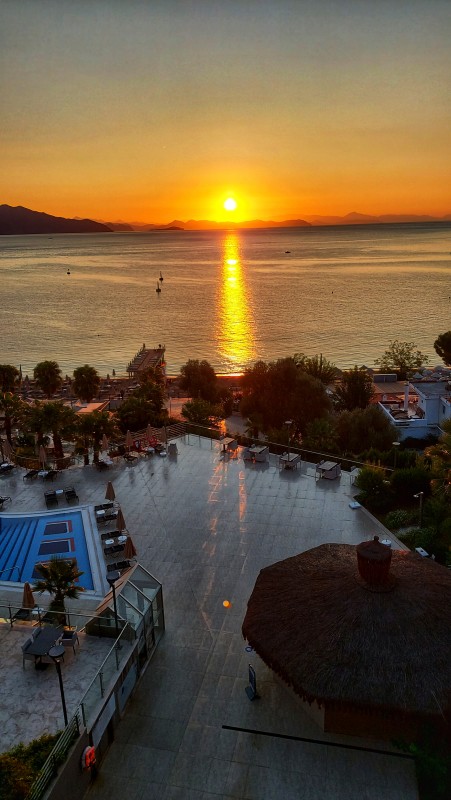 Nature was generous with Turunc, where in Turunc Resort, there is a cave with access to the sea. Here you will take your most beautiful photos.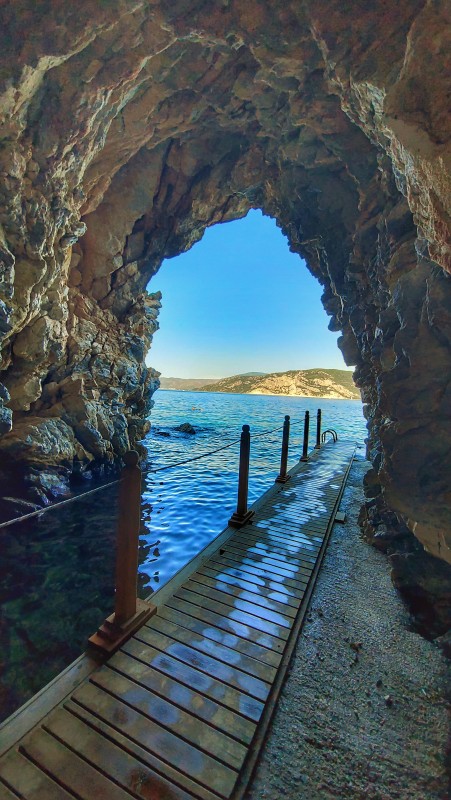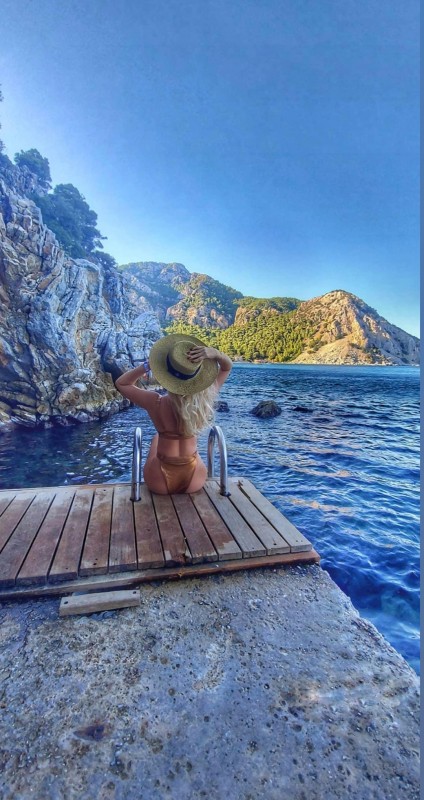 The hoteliers from Turuc urge you to have the courage to visit them in 2021!
NURAY INCE
Sales & Marketing Manager Turunc Hotels
"We would be happy to see Romanian tourists in the hotels of the Turunc chain in 2021. We would be happy to have Romanian guests in our hotels."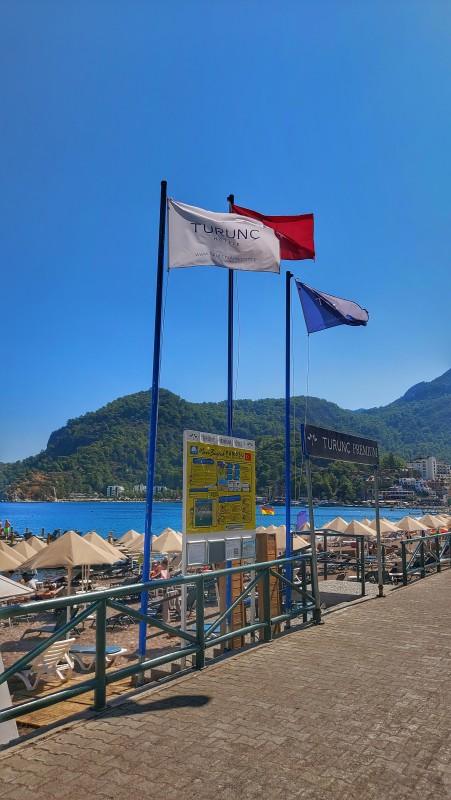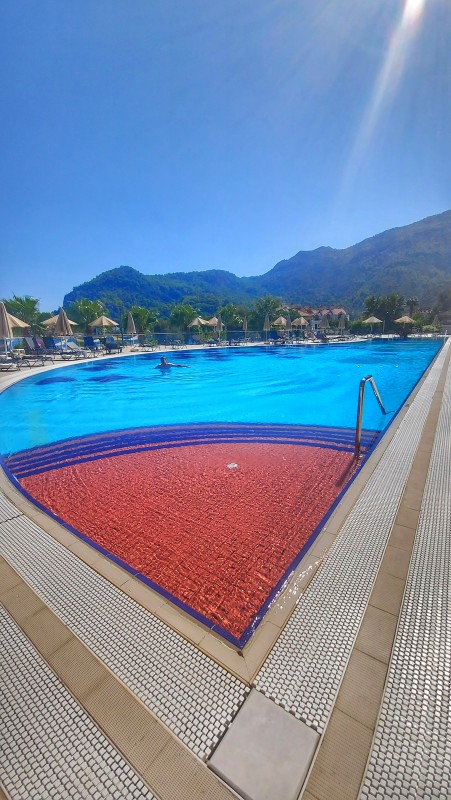 At Turunc you can rent equipment for water sports, you can relax at the beach and you can rest in the cool rooms. The climate allows you to swim 7 months a year, from April to October inclusive.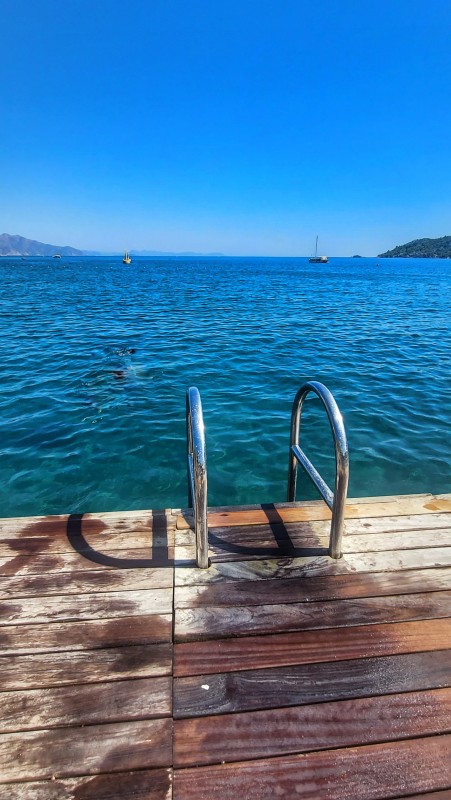 Travel agencies can provide you with offers for Turunc, Turkey. You can get here by plane or bus, especially since there are vacations by bus at excellent prices throughout the summer.
The town received the European Blue Flag Award because despite its rapid development, the nature of Turunc remained unpolluted.