Images of the fire in Marmaris Turkey, have been seen around the world.
The flames reached then, close to the hotels.
The Grand Yazici Club Turban Termal Hotel, had also the fire very close but fortunately it was not affected.
The management of the hotel relocated the tourists in the seaside area, and immediately after the fire was extinguished, the holidays returned to normal.
Although the fire in Marmaris Turkey was huge, the resort looks good.
Only the surrounding forests, full of burnt trees, remind us of the strong fire that was here, in August.
Mr. Artur Nerov, sales & marketing representative of Grand Yazici Hotels, was kind enough to give me an exclusive interview about
how things went, during and after the vegetation fire, in Marmaris.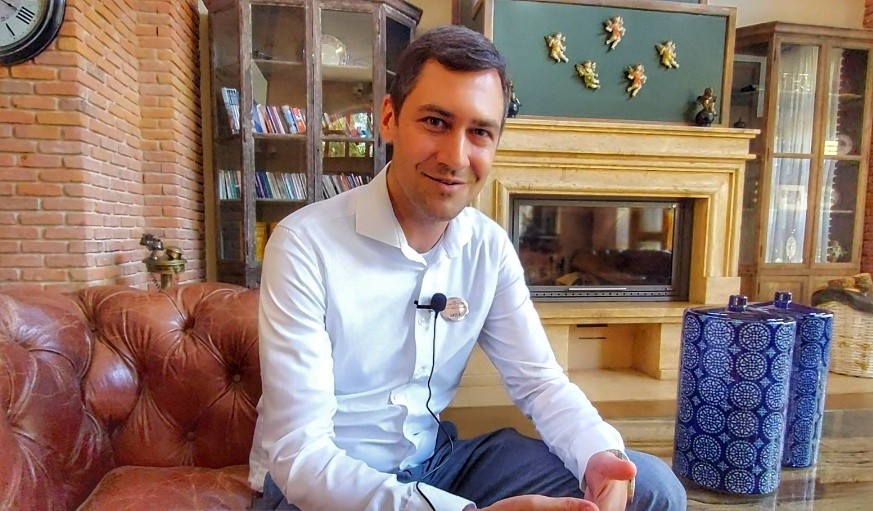 I want to know first of all, if the hotel has been affected.
Now as you can see, the hotel is operating in the standard procedure, but when it was the fire, was for us, for all the Turkey terrible days, because was started the fire in the middle of Marmaris and then go around around and around, all the area of Marmaris, it was very close, near our hotel and was terrible to us, because it could affect our hotel. Then we take the announcement of the hotel and relocated all the people to the seaside, but it was the fire finished in about 2-3 hours, when it was finished, we take back all the guests to the hotel. It was about 5 helicopters here, to finish the fire.
How is the hotel now?
Now the hotel is good and as you can see, we operate in starts standards, all the people, all the guests are satisfied now and is nothing terrible about our hotel and about our region also. Normally, it was the first experience in our lives in Marmaris, that's why guests, yes, some of them was scared, some of them was looking normal, because is a nature attitude and can do nothing about that, so it was different reactions of the guests, by the situation.
Next year find you with no problems?
We hope, as you know, last 2 years was difficult years because in 2020 was started the coronavirus, then in this year it was the fire, but we hope the next year will be good, with no problems.